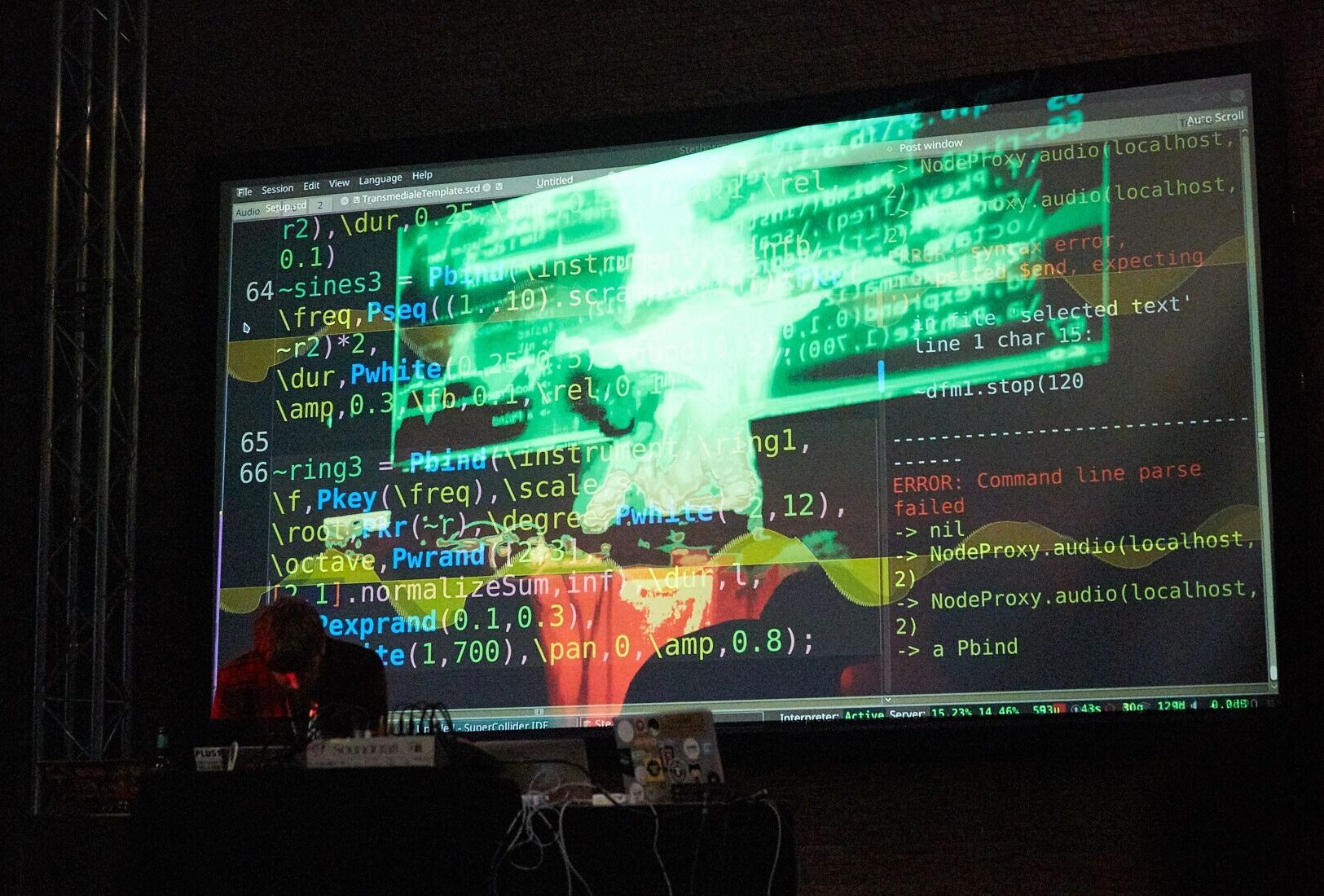 Saturday July 3rd
The Grey Space in the Middle
19:30 – 00:00
Tickets HERE
Tickets are €10 and provide access to Moving Downstairs, the Closing Event with Constant Dullaart and the Exhibition
More info HERE
Can't make it to The Grey Space? Visit the event online via perpetualbeta.online.
Perpetual Beta reaches its conclusion with a special edition of their music and performance program Moving Downstairs.
Moving downstairs is a bi-monthly program that focuses on concerts, auditory performances and experiments, immersive sound pieces and collective experiences. Depending on the setting, the audience might be seated, standing, dancing, behind a screen, or specifically placed inside the basement of The Grey Space.
For this occasion there will be a live coding performance program in which Timo Hoogland, Jonathan Reus, Carolien Teunisse and eerie_ear participate in an audiovisual conversation. Noémi Biró actively engages the audience in her ongoing research on augmented reality. The basement becomes a room for positive interference and digital alterations. Siuli Ko will end the night with a DJ set upstairs.
Before the Moving Downstairs program starts you can attend the Perpetual Beta Exhibition and Closing Event with a presentation by the Perpetual Beta makers Luna Maurer & Roel Wouters (Moniker), Jeroen Barendse (RNDR), Carolien Teunisse and Sabrina Verhage, followed by a presentation by artist Constant Dullaart. Optionally you can join for dinner.
Program
12:00-00:00 Perpetual Beta Exhibition
18:30-19:30 Dinner
19:30-19:45 Welcome and introduction by Marijke Cobbenhagen
19:45-20:30 Presentations Moniker, RNDR, Carolien Teunisse + Sabrina Verhage
20:30-21:00 Guest lecture by Constant Dullaart
21:00-23:00 Moving Downstairs: Noémi Biró, Timo Hoogland, Jonathan Reus, Carolien Teunisse, eerie_ear
23:00-01:00 DJ: Siuli Ko.The program is curated in collaboration with iii, Creative Coding Utrecht and Netherlands Coding Live.