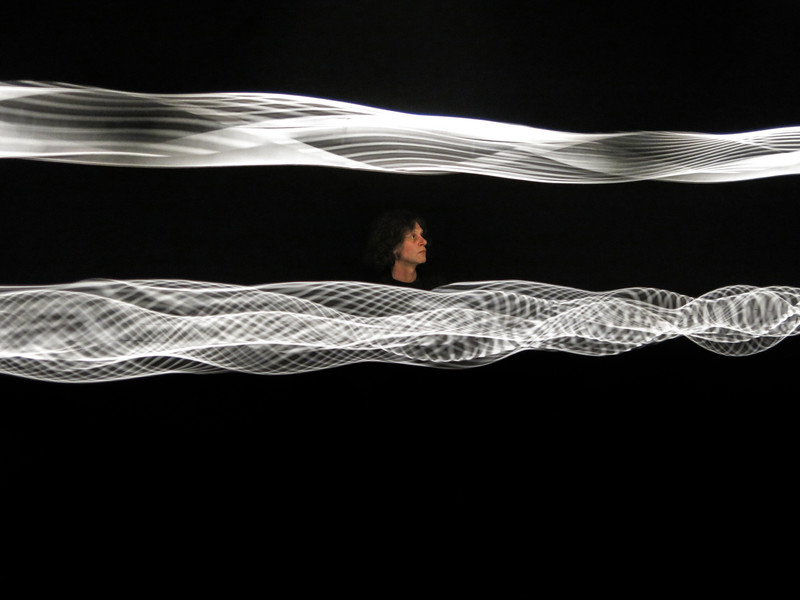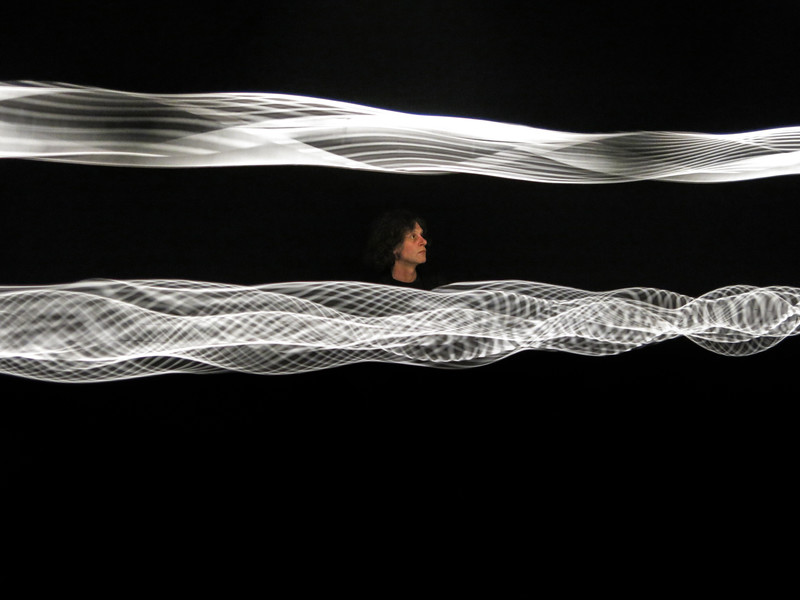 Into The Great Wide Open
August 30 – September 2, 2018
West Vlieland
In collaboration with Mischa Daams, Philip Vermeulen is transforming his 10 Meters of Sound into SLue, on view at Into The Great Wide Open.
SLue
In the miraculous nature of the island, playful abstract forms shoot through the trees. Occasionally beautiful and attractive, other moments frightening due to the speed of the sound and the wind. If you close your eyes safely in your tent, the sound and image will haunt you.
In the work SLue, Philip Vermeulen and Mischa Daams study chaotic patterns that arise in the interaction between a 'whooshende' elastic, the frequencies of light and its effect on the perception of the viewer. SLue is the augmented sister of Vermeulen's 10 Meters of Sound, through which he explored the sonic qualities of elastic bands.
About Philip Vermeulen and Mischa Daams
Mischa Daams and Philip Vermeulen met at the banana department of the local supermarket. There clicked immediately. Both are fascinated by light, stroboscopes and chaotic forces and the hallucinatory effects of speed and patterns, the question of whether what you see is happening in your own brain or is still present outside of it.
In his practice, Mischa is engaged in the experimental investigation and playing of patterns that come to life and attract the viewer to the work in a sensory way. In his work, Philip examines the tension between attraction, danger and madness. He plays his kinetic instruments at the limits of what they can take.