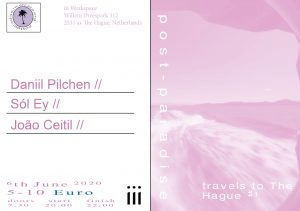 June 6, 2020
iii YouTube channel
Event time: 20:00 – 21:30
Works by: Daniil Pilchen, Sól Ey, João Ceitil
More information about the concert can be found on the Post-Paradise website
Donations: Post Paradise #20
Post-Paradise is a grassroots experimental music concert series run by a collective of composers [Zach Dawson, Richard Stenton and Maya Verlaak] based in Birmingham, UK.
As part of its fourth season, Post-Paradise established a partnership with iii. As result of this partnership, Maya Verlaak will curate one edition of Post Paradise at the iii workspace in The Hague.
Each Post-Paradise event is carefully curated with the work of three composers. For June 6th we invited The Hague based composers Daniil Pilchen, Sól Ey and João Ceitil to create new work for the iii workspace.
Post-Paradise is presented by iii with financial support from The Municipality of The Hague, Stroom Den Haag, The Creative Industries Fund NL and The Performing Arts Fund NL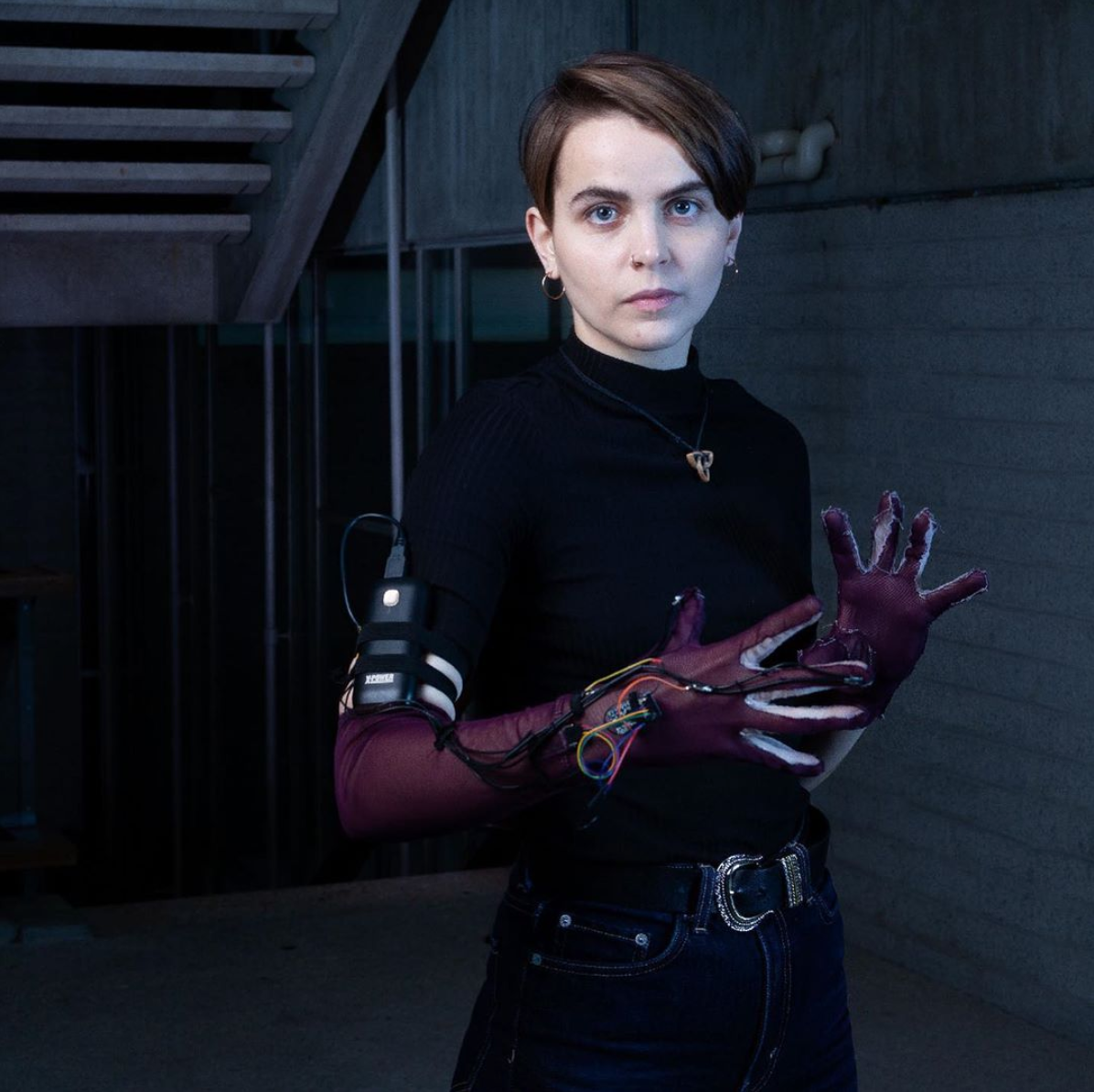 Picture: Sól Ey