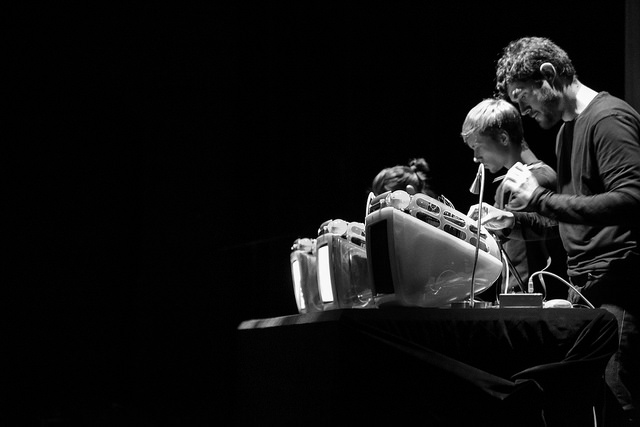 Brace For Impact- NODE #4
May 11, 2018
Stedelijk Museum, Amsterdam
19:00-21:30
As part of Brace For Impact, NODE #4, Jonathan Reus will be presenting if this, then that (iMac Music), performed by Sonolab Percussion Ensemble (Mei-yi Lee and Vitaly Medvedev).
In this performance, two performers produce a sonic landscape from the circuits of the computer itself, stopping only when the machine breaks down. Combining machine aesthetics and free improvisation, Reus surgically manipulates
 the insides of the iconic iMac G3 to produce melodic noise and glitchy images that assault the senses with an unrecognisable familiarity.
See the full program here.