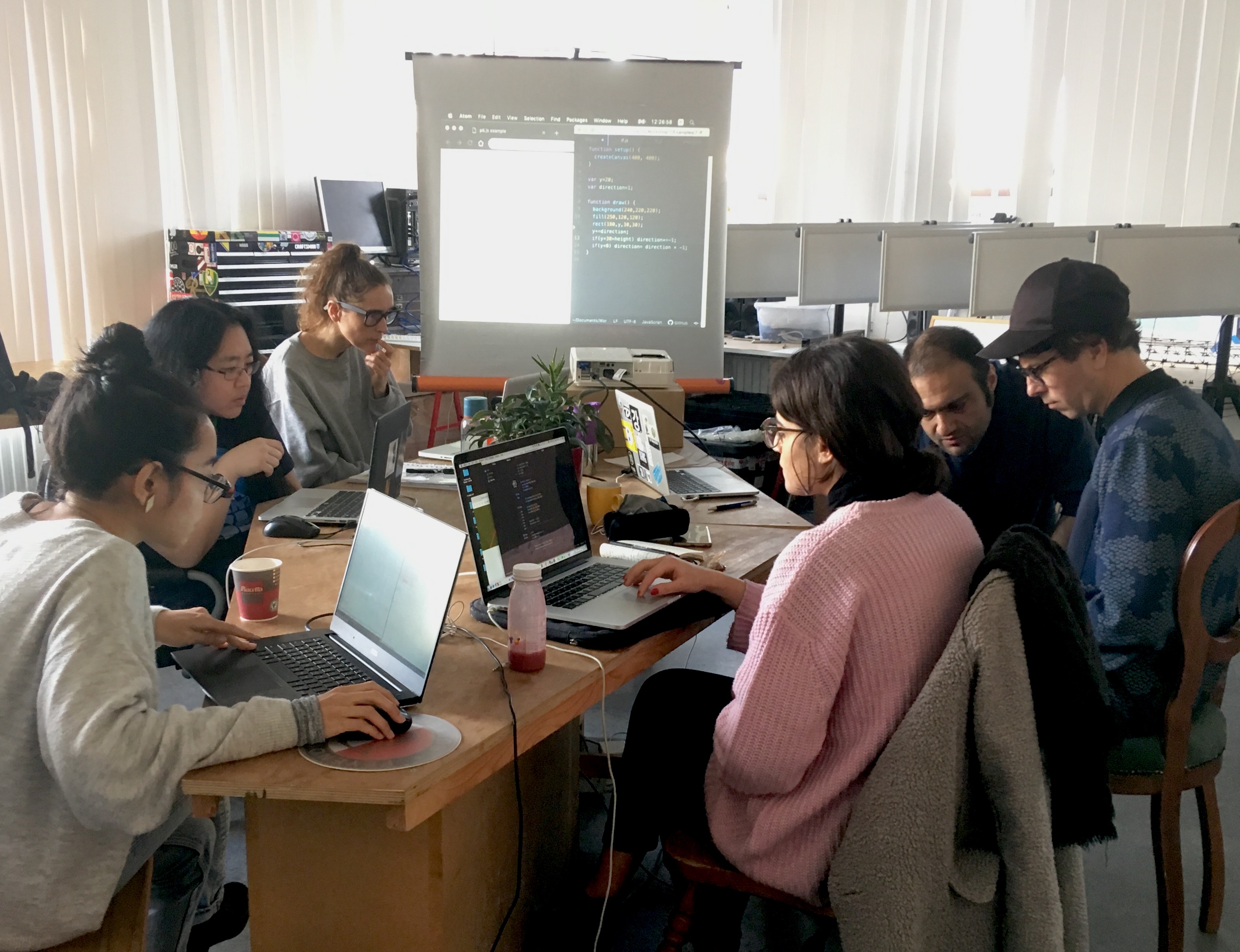 May 25-26
iii workspace, Willem Dreespark 312, The Hague
10:00 – 16:00
Fee: €30
Register at codingworkshop19@gmail.com
This 2-day workshop is suitable for those who took the introduction workshop or who have a little background in coding.
This workshop will start with a introduction to programming simple generative drawings in Processing, which is a flexible software sketchbook and a language for learning how to code within the context of the visual arts.
During the workshop we will program simple generative drawings in Processing. Later we will focus on image processing and working with texts. Many examples will be studied during the session and participants will get acquainted with reading simple code.
At the end of the workshop participants will make a graphic sketch using the materials developed in the workshop. This will be suitable for those who have a little background in programming and want to gain more experience.
About the Facilitator
Sohrab Motabar (1984) is a composer from Tehran. With regards to states of suspension and dazzled motion his music resonates like a maze for the listener. He composes with algorithms, chaotic functions and non-standard synthesized sounds as a way to give rise to obscured dimensions and experimental modes of perceiving and listening. In 2018 he graduated from the Institute of Sonology at the Royal Conservatory of The Hague. In addition he also actively collaborates in select projects with artists from other disciplines.