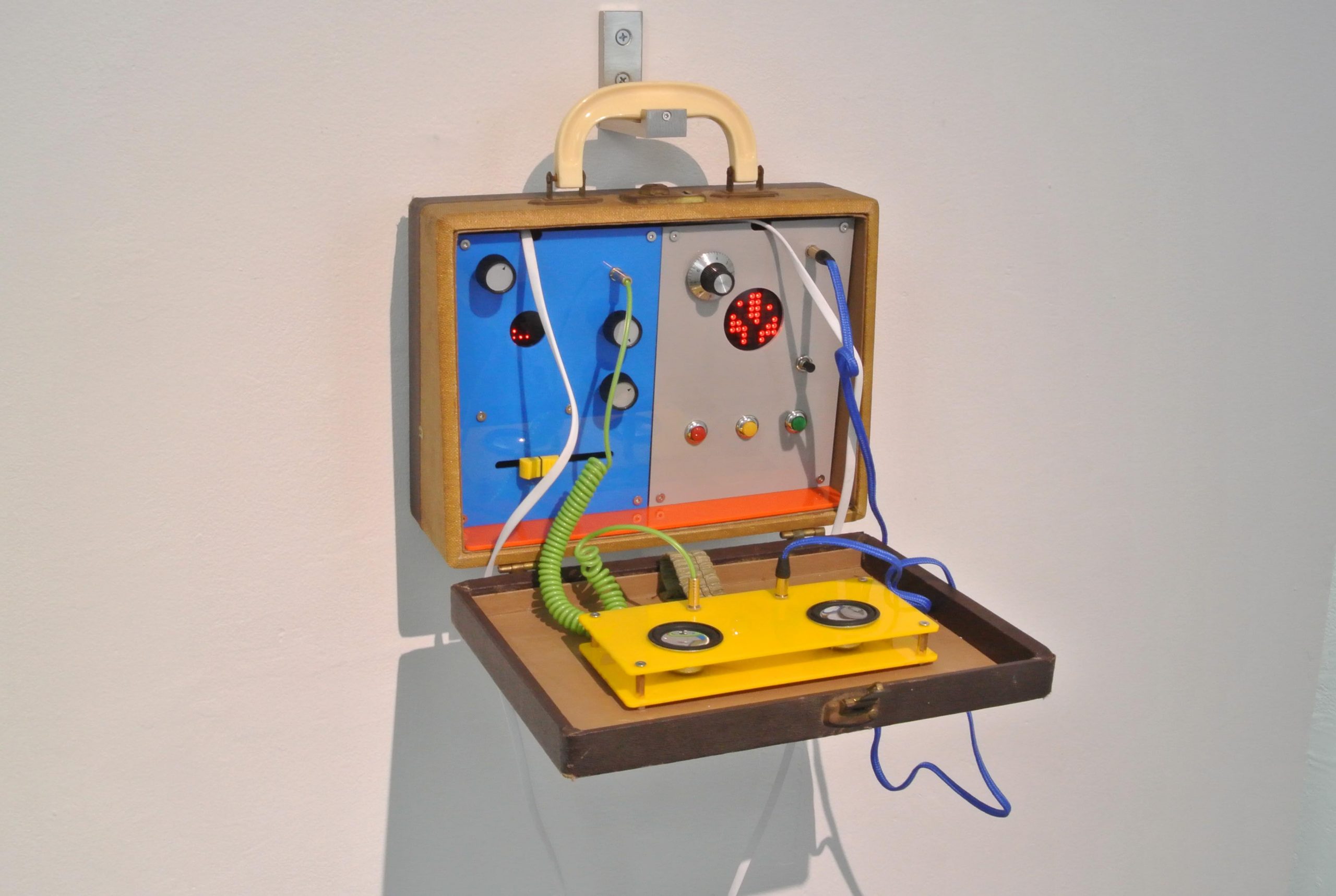 December 5, 2020
iii Workspace (with facilitator instruction online)
10:00 – 13:00 (including breaks)
Facilitator: Andio Lai
Cost: €25 Buy tickets HERE
Artist in residence Andio Lai is giving a remote workshop on making DIY Synthesizers for beginners. From his studio in Hong Kong, Andio will share his research on readymade and alternative synths before guiding participants through making their own synths using parts such as sensors, microcontrollers, and household objects like old toys, milk cartons etc.
Participants will explore new combinations and concepts, learn how to prototype and create their own unique sound objects. At the end of the day, you will be able to take home your very own custom synth. 
Little to no coding and electronics skill level required.
This workshop is suitable for those interested in sound art, device art, and interactive art. Or those who just want to make some noise!
Participants need to bring:
Laptop
Container approx. 6cm x 6cm x 10cm (any kind of box that you want to use as a synth enclosure. Eg. Lunchbox, milk carton…)
Your own snacks or drinks
Your synth kit includes:
BBC Microbit kit
Microbit breakout board
Breadboard
Speakers
Various potentiometers, buttons and other electronic components
iii will provide soldering kits and other tools needed
If you have any questions about the workshop, please email yun@instrumentinventors.org