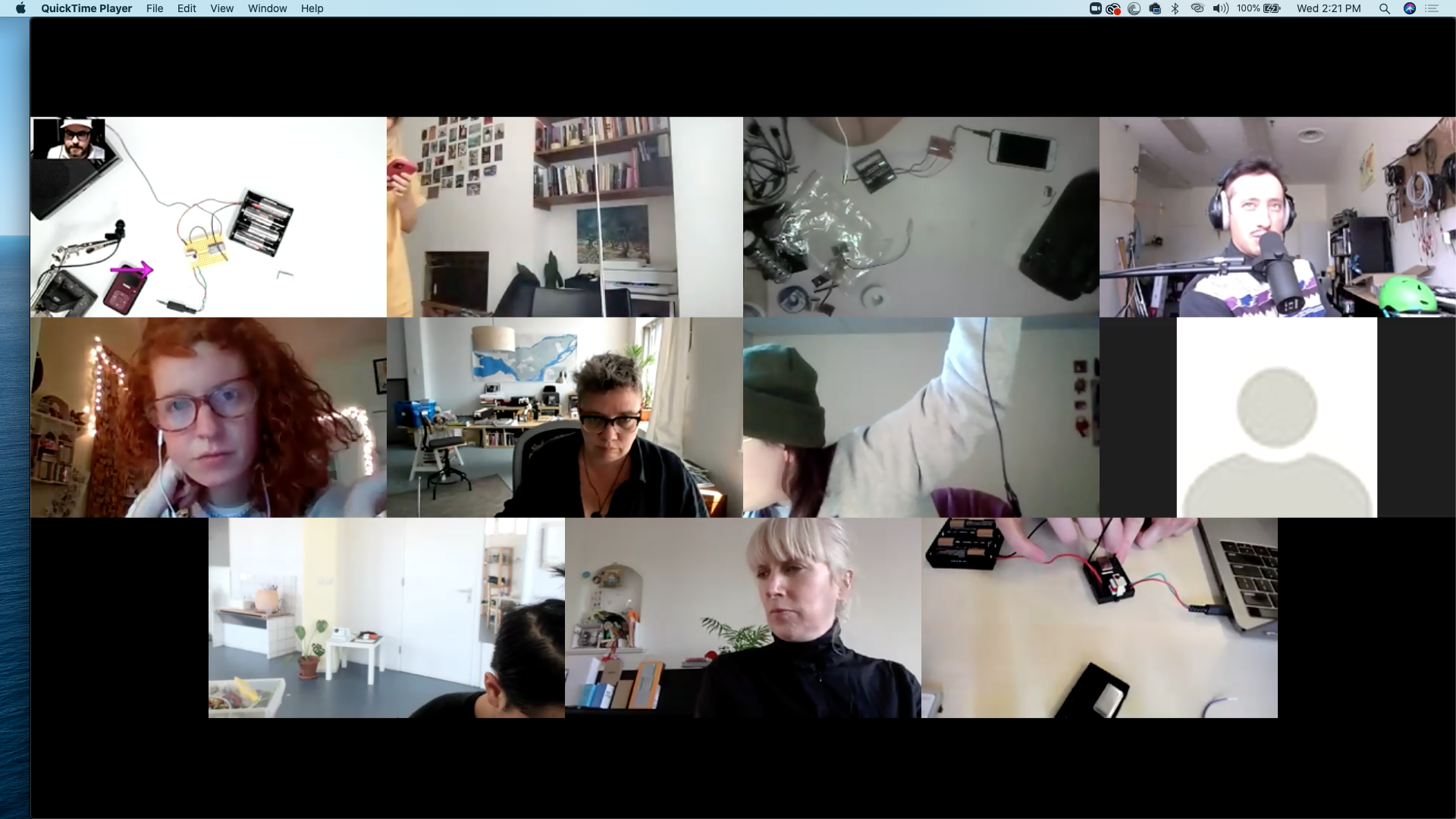 13th July
19:00 – 20:00
Listen here
This program is a radio cabaret made as a result of the Radio vs. Rectangles workshop at iii by artists Peter Flemming and Martín Rodríguez.
The goal of this ears-on/hands-on workshop is for participants to explore radio space as a medium for making art through the creation of their own radio artwork. Participants built their own radio receivers and transmitters while expanding their radio art material vocabulary.
When radio waves are distilled and paired with sound vibrations, presence is carried across space and time. Source and reception acoustic environments blend, and we can engage physically and mentally with the transmission. This multi-dimensionality is radio space.
More info on the workshop here:
https://instrumentinventors.org/event/radio-vs-rectangles-radio-space-as-a-place-for-creating-presence/