A text generator workshop
8 – 9 May, 2021
Iii workspace, The Hague
14:00 – 18:00
Fee: €30 ex. VAT
Tickets here
Language: English
Suitable for: ages 17+
Max: 16 participants
Requirements: Participants need to bring their own laptops
From experimental poetry to Twitter bots, this workshop looks at how humans and machines read and write together. We will look at modern text generators and historical references to see what techniques, tools and fields text generators are being used in.
The practical goal of this workshop is to employ one method to emulate a specific language of a source text (each participant chooses their source). This exercise, while producing a generated text, focuses on understanding how the credibility of sources is constructed through the use of a specific vocabulary and the tone of the text.
Emulating a variety of voices, we will look at text generators as tools of deception. At the same time, we will use this exercise to take a critical look at how existing languages (International Art English, legalese etc) communicate belonging to the specific environment, reproducing this environment by the means of language.
In the practical part of the workshop we will be using Markovify, a Markov chain generator. Initially developed at BuzzFeed to write captions, Markovify has a wide variety of applications.

At the end of the workshop, texts generated by the participants will be assembled into a zine, which can be taken home. 
Program Overview:
Day one, 4 hours
Introduction, demonstration, discussion, history of text generators and modern applications
Day two, 4 hours
Choosing source text, running through generator, fine tuning script, zine making
Practice!
– Choosing a corpus – initial body of text used by the generator and tweaking the corpus for a consistent result, running it through a generator.
– Fine-tuning the generator script. In the practical part I will assist each participant individually, to make sure that everyone can participate even with basic computer skills.
– After 4 hours to create a generated piece have passed participants go on a 30 min break. During this break I will assemble all the texts into one file and we will print it on location, to be made into a zine.
About the Facilitator:

Karina Zavidova is a graphic designer, writer, and researcher. Intrigued by the ephemeral web tokens and vagueness, she is particularly interested in working with subjects and fields which are considered uncreative. She recently obtained her MA in Design from the Sandberg Instituut in Amsterdam.

Karina is the author of "Artificial Intelligence Never Has A Headache", a oneacre.online digital publication, "Untitled, practice within the limitations of citizenship (with a smile)" and the text generator "Rijksify" which she made with Markovify. This generator creates caption texts for fictional artworks based on caption texts of artworks exhibited at the Rijksakademie open day in 2018.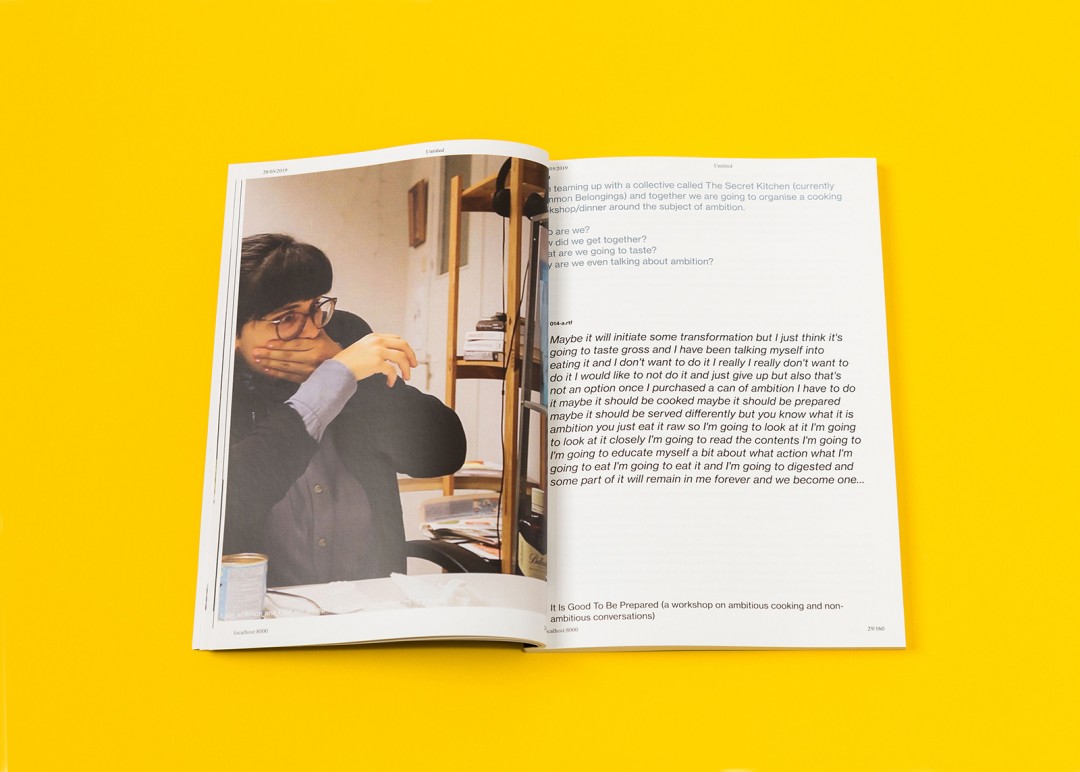 Images: Above: ¨One Hundred Thousand Billion Poems¨ by Raymond Queneau, a generative poetry book where the lines are cut, so the reader can create an immense number of combinations, Below: ¨Untitled, practice within the limitations of citizenship (with a smile)¨ by Karina Zavidova
Read and Write like a Machine is presented by iii with financial support from Creative Industries Fund NL and The Municipality of The Hague.