June 16, 2017
17:00-19:30
Stroom Den Haag
Readers: Alanna Thain, Christoph Brunner
Texts by: Alanna Thain, André Lepecki, José Esteban Muñoz
Following: Reading Room #17 – The Anarchive: Lived Histories of Dance, Cinema, and Social Practice (Part 1)
This cluster of the Reading Room zooms in on the concept of anarchival practices. Traditionally, archiving has been seen as a practice of documenting and conserving, often done by institutions and those in positions of power. But counter-movements and efforts to archive the daily practices left out of official archives, or artist archives are gaining momentum and challenging at the limits of archival traditions. The concept of anarchiving especially attempts to question archival strategies that often erase the processual, affective, and contextual aspects of lived experience. Anarchival practices are active and lived, seeking ways to carry foundations for further action, catalysts for the next event. In this cluster we ask how can 'lived' archiving be developed as a creative approach for both artists, activists and academics to use? With guest readers Alanna Thain and Christoph Brunner, we will use the anarchival perspective to think through the diverse fields dance, film, queer and feminist movements as specific histories of living and thus further expanding our exploration of contemporary ecologies of existence.
Please reserve a spot by sending an email to platformtm@gmail.com. We will also provide you with a copy of the texts.
Alanna Thain is associate professor of World Cinemas and Cultural Studies at McGill University, Montreal, Canada. She directs the Moving Image Research Laboratory, dedicated to the study of the body in moving image media, and home to Cinema Out of the Box, a bicycle powered mobile cinema staging guerrilla screenings in the urban ecology of Montreal. She is also director of the Institute for Gender, Sexuality and Feminist Studies. Her research focuses on time and embodiment in cinema, media and performance. Her book Bodies in Time: Suspense, Affect and Cinema was published from University of Minnesota Press in 2016.

Christoph Brunner is assistant professor for cultural theory at Leuphana University Lüneburg. He works on the intersections between art, philosophy, and activism with a specific focus on emergent collectivity and technopolitics. Together with Yvonne Volkart he organized the symposium "Ecologies of Existence" in 2016. Before coming to the north of Germany he worked at Zurich University of Arts and studied in Montreal and London. He is member of the SenseLab in Montreal, part of the SSHRC partnership grant Immediations: Art, Media, Event, and initiated the ArchipelagoLab for Transversal Practices at Leuphana. 
Note from the curators:
This is the second cluster of our collaboration with ArchipelagoLab, an art and philosophy research hub at Leuphana University in Lüneburg, Germany. For this session we ask that participants take some time to reflect on their own work when considering the themes and texts, and to bring these reflections to the discussion. We will keep a laptop, sound and projection active for anyone in the group to use.
|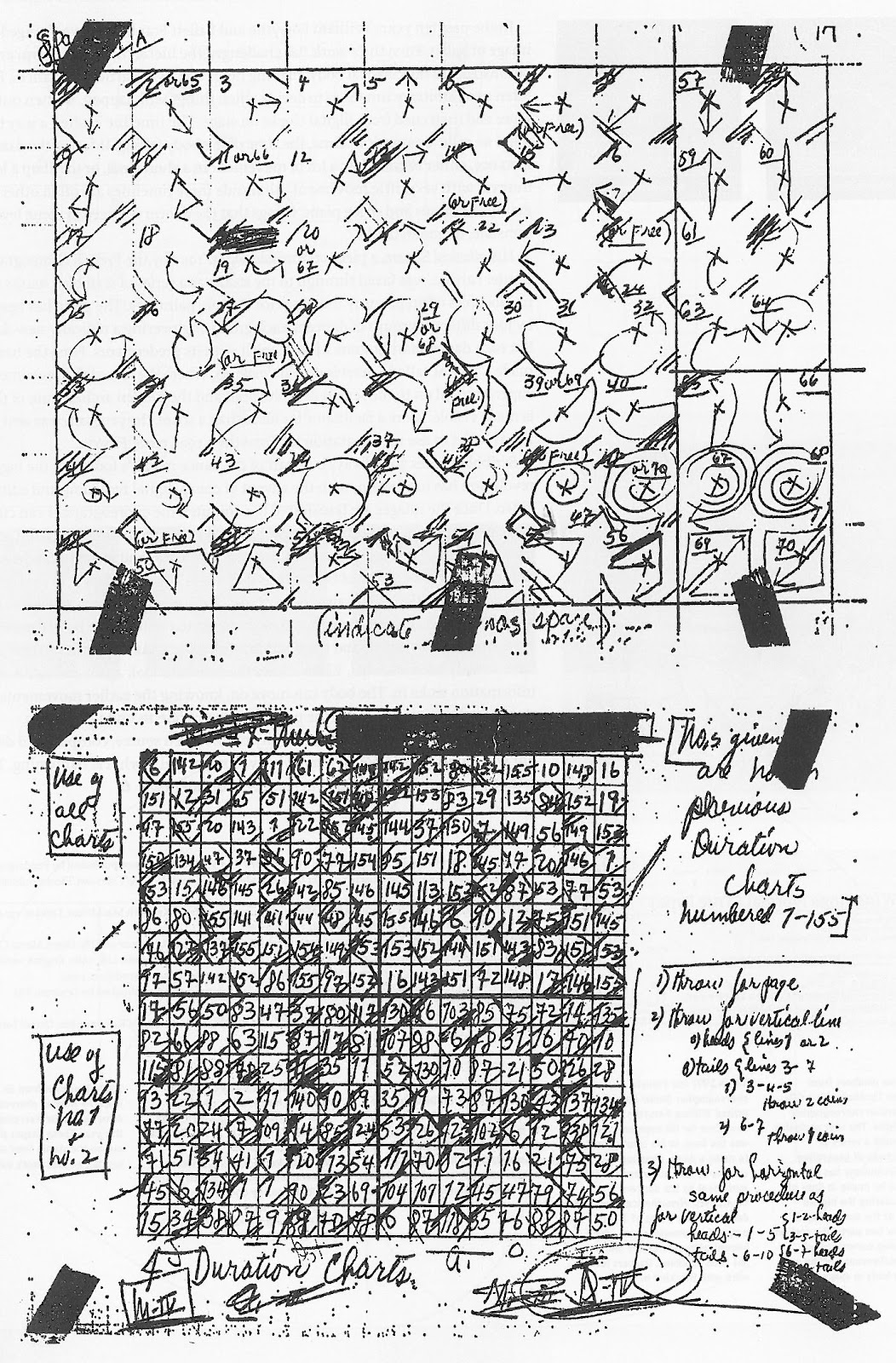 Images: William Forsyth – One Flat Thing Produced; Merce Cunningham – Suite by Chance