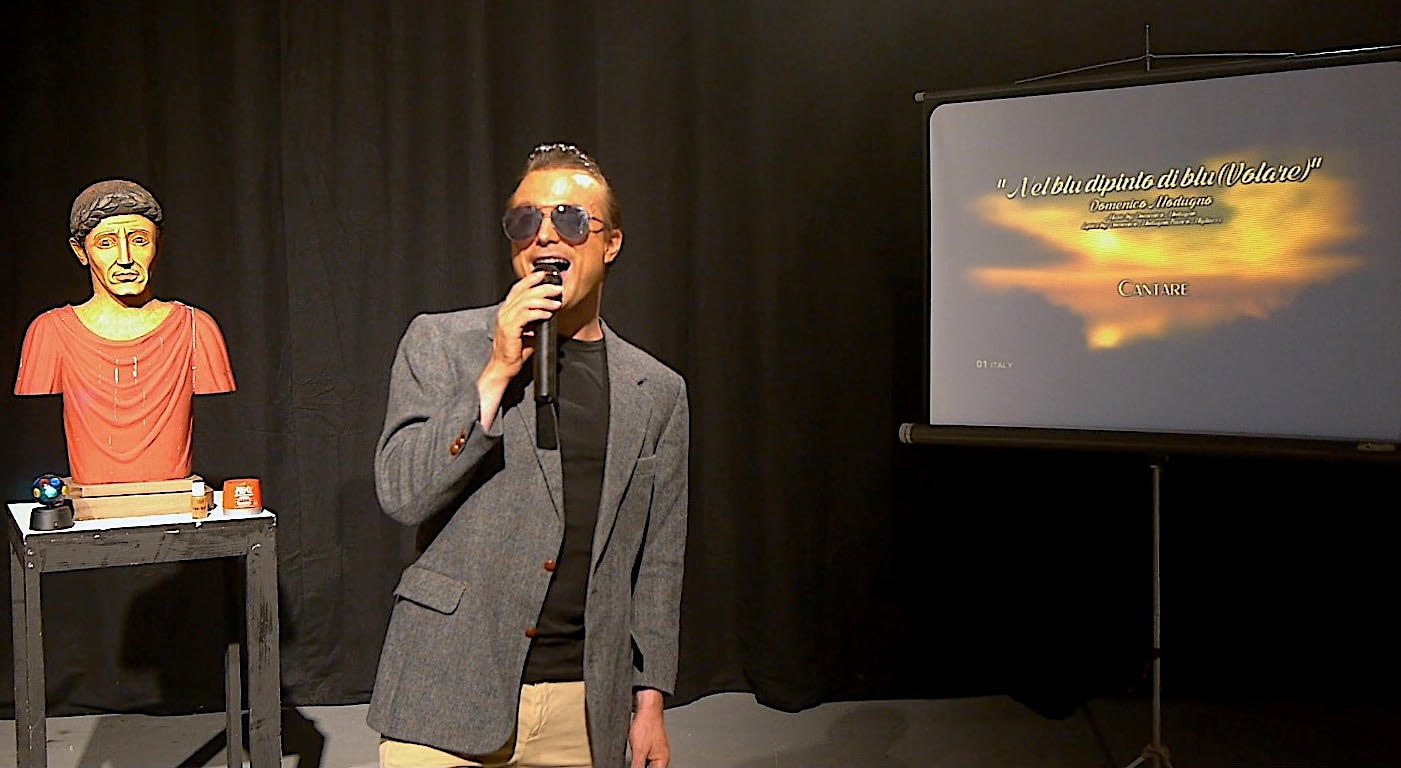 Tetem, Enschede
21 November 2019 – 16 February 2020
Works by: Wen Chin Fu, Matteo Marangoni, Daniël Siegersma, Davide Tidoni
In the hit single from 1981 Mick Jones of UK band The Clash infects us with an earworm: "If I go there will be trouble, if I stay it will be double". Is the song really about an unhappy love story, or is the question pressed by the punk rocker hinting to something else?
This exhibition starts as an anthropological investigation and ends in a series of playful rituals engaging with our senses through song and food. Questions around identity and migration are viewed through the individual experiences of members of the international artist community in The Hague. Tensions experienced while living in transition between places and cultures serve as fuel for three new works.
Davide Tidoni and Matteo Marangoni in Strangers in Karaoke address the challenge of becoming familiar with a foreign culture while confronting negative stereotypes. In Tune of the Hamlets Daniël Siegersma channels his attachment to the native language of his ancestors by joining in song the different dialects of Low Saxon. Wen Chin Fu in Netherlands Gastronomisch Inburgering Exam responds to her experience with the process of acquiring Dutch nationality by imagining an immigration test over food culture in The Netherlands.
Should I Stay Or Should I Go is a project commissioned by Tetem and developed with the participation of: Marije Baalman, Wen Chin Fu, Lars Kynde, Sebastiaan van 't Holt, Matteo Marangoni, Marit Mihklepp, Farah Rahman, Flora Reznik, Ludmila Rodrigues, Daniël Siegersma, Davide Tidoni, Gabey Tjon a Tham, Sissel Marie Tonn and Philip Vermeulen.