October 31, 2020
iii Workspace
10:30 – 17:30 (including breaks)
Cost: €60 Buy tickets HERE
Artists in residence EJTECH are giving an entry level workshop to electronic textiles, focusing on building an interface for your skin (skinterface). In this workshop, we will focus on sound controlled by the sense of touch.
To achieve this, we will build a simple patch to produce sound in Pure Data (an open source programming language) and work with an arduino, conductive textiles, and pressure sensors to control our patch physically with touch.
If there is time, we will also look at how to generate visuals with touch.
At the end of the workshop, we will have a jam session together with our interfaces.
Previous experience with electronics or programming is not required.
Objectives:
-Work with soft sensors
-Design interactive experience
-Build a simple patch in Pure Data to control digital synthesizers
Participants need to bring the following:
A laptop with Pure Data downloaded and installed
A pair of headphones for personal use
A pair of scissors
We will provide you the following:
-Arduino Nano
-Breadboards
-Various electronic components
-Heat shrink tubing
-Conductive thread
-Conductive textile
-Conductive fabric
-Velostat
-Various textiles
-Soldering stations
ABOUT EJTECH
Under the label EJTECH, Esteban de la Torre and Judit Eszter Kárpáti combine their know-how. Esteban de la Torre is a media artist, sound artist. Judit Eszter Kárpáti is an interdisciplinary artist, textile artist and material researcher.
EJTECH /'eitech'/ is a polydisciplinary studio working with unstable media, experimental interfaces, electronic textile and augmented materials. Textile, sound, light, and space are paramount elements in their practice. EJTECH works as a tool to investigate liminal states, notions of time, and the state of presence, using technological methods as active, participatory installations or multi-sensorial performances within their self proclaimed technospiritual tradition.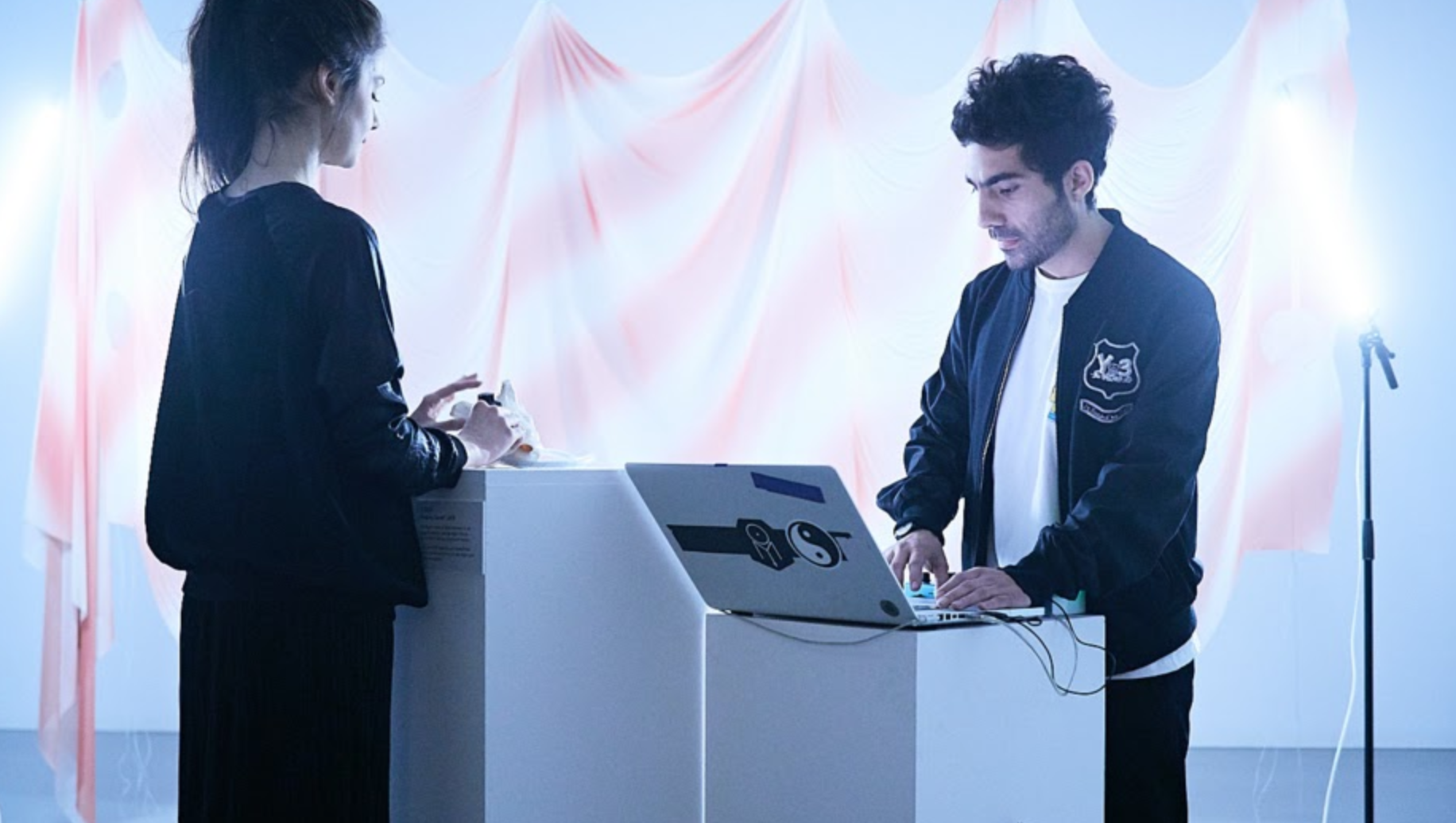 This workshop is made possible with support from the Municipality of The Hague and Creative Europe.