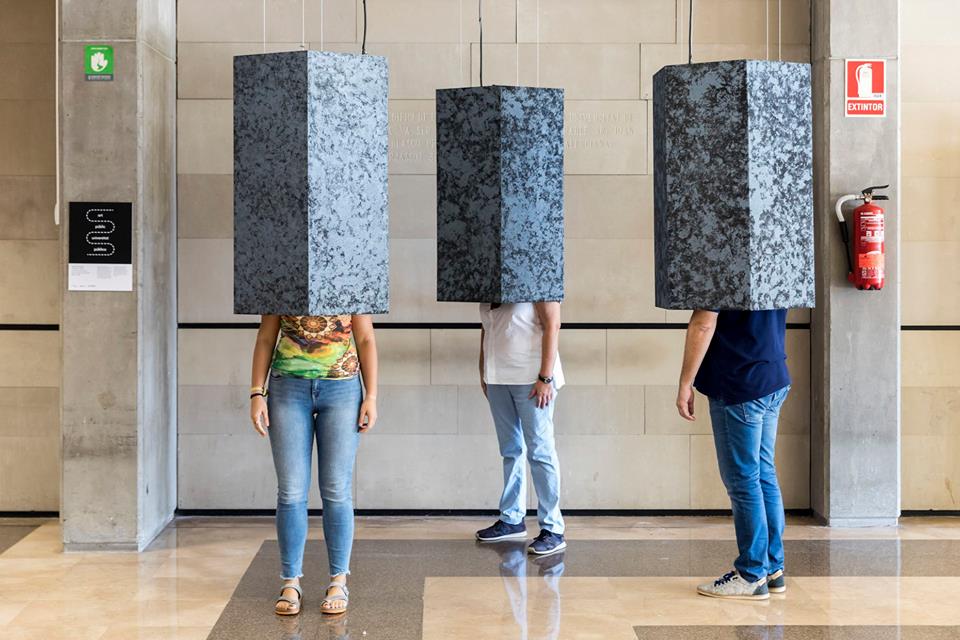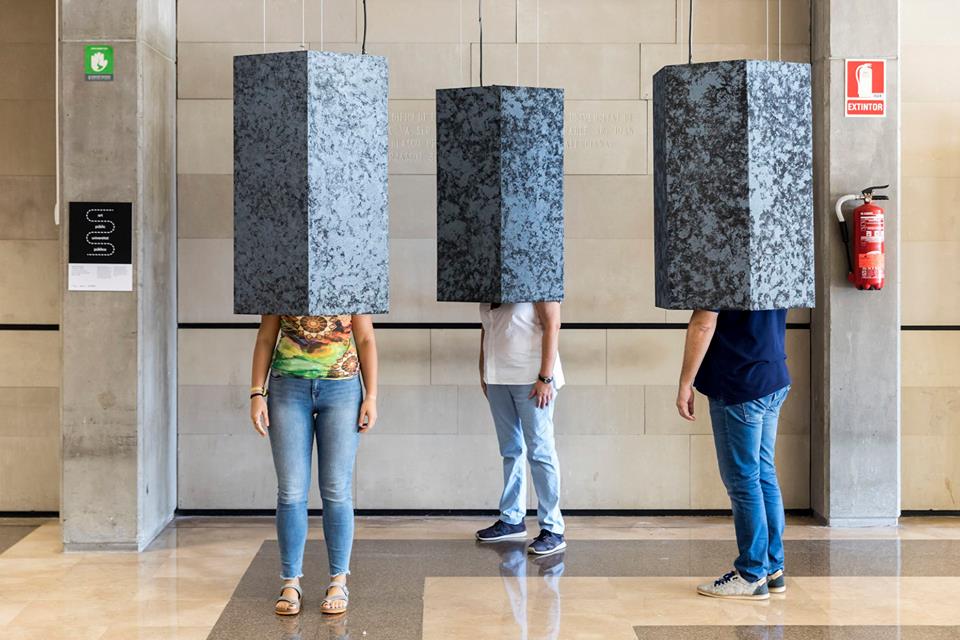 ~.Soinusain.~ by Yolanda Uriz at Mostra Art Públic
October 1 – 31, 2018
Valencia University, Valencia (Spain)
Yolanda Uriz is presenting her installation ~.Soinusain.~ at Mostra Art Públic until October 31.
~.Soinusain.~ proposes an intimate immersive experience inside sono-olfactive micro-environments. It invites us to penetrate inside it by introducing ourselves into cubical hexagons where do not need to move, just sense. The experience of being deprived of our sight enhances the information given by the rest of the senses, and in that state of intimacy we can be transported to other abstract universes.