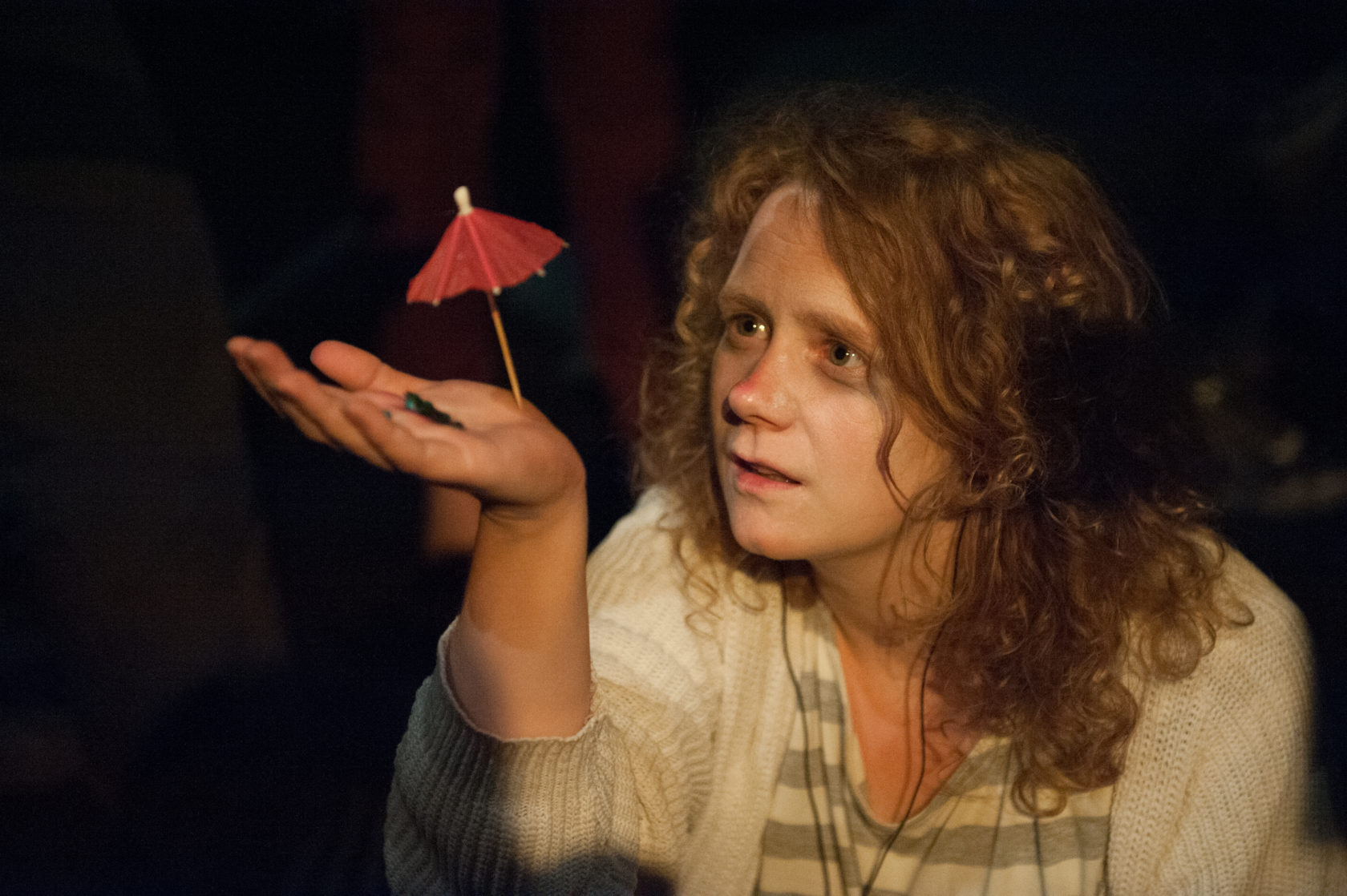 Sunday, October 7th, 15:00 – 19:00
iii workspace, Willem Dreespark 312, The Hague
Participants: 8 to 18 players
signup required (larp-strangers@nescivi.nl)
Guest resident Nina Runa Essendrop will present her larp (live action roleplay) "Strangers" on October 7, at the iii workspace.
Nina designs larps with a strong focus on movement, sensory experiences and the meaning of physical action. To participate in the larps no preparation is needed apart from wearing neutral dark (black) clothing.
To signup, write an email to Nina Essendrop with the following information:
– Name
– Have you played larp before?
After signup you will get a confirmation whether or not there is still space to participate.
Strangers
Two cultures in neighbouring countries. Not friends and not enemies, each minding their own business. Then catastrophe hits one country, forcing the inhabitants to flee and seek refuge among their foreign neighbours.
Strangers is an abstract larp which uses physical methods such as sign language and simple movement routines to create two cultures and the feeling of belonging or not belonging to these. It aims to explore refugees trying to fit in, and the reactions among the people who they try to fit in amongst.
Previously presented at: Blackbox Cph VI (2016), Grenselandet (2016), The Smoke (2017), A Love Piece (2017), Black Box Horsens (2017).
What is larp?
Larp is originally an acronym for Live Action Role Playing, but today it's used as name in itself. It refers to a type of interactive game or storytelling in which the players assume a role and act as a character within the set fiction. It can be described as theater without an audience or script (description kindly borrowed from nordiclarp.org). Johanna Koljonens presentation at our symposium last year gives a good overview of what larp is.
The larps Nina will present are non-verbal larps. During the events, she will build up a movement and/or sonic language with the participants through which they will interact during the playing of the larp. After playing the larp a discussion will guide the participants back to everyday life and give space to share reflections on the experience.