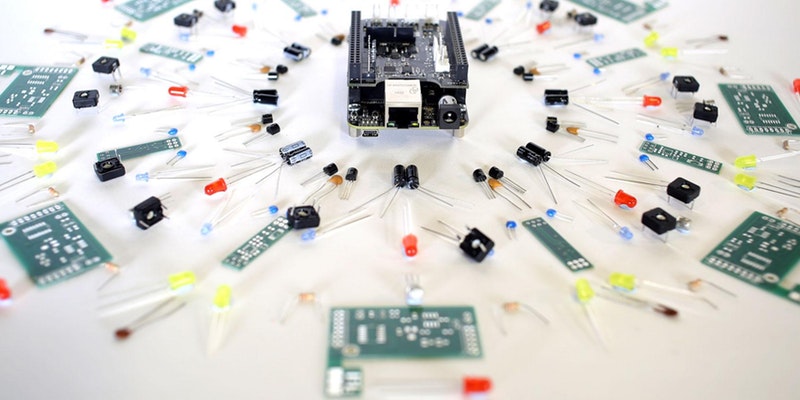 SuperCollider on Bela workshop
July 19, 2017
Graduate Centre, Queen Mary University of London
10:00-18:00
Facilitators: Marije Baalman, Jonathan Reus
This free hands-on workshop introduces participants to using SuperCollider on Bela, an open source embedded platform for ultra-low latency audio and sensor processing based on the BeagleBone Black. Bela is designed to generate and process audio while connected to the physical world using all sorts of analog and digital sensors.
During the workshop we will show how you can adapt your existing SuperCollider-based instrument to the Bela platform. Also we will show how you can go from developing and testing by executing your code interactively, to a fixed setup where your code runs automatically at startup of the Bela to create an embedded instrument.
Register for the workshop here.
This workshop is facilitated in collaboration with Augmented Instruments Lab and the Centre for Digital Music.