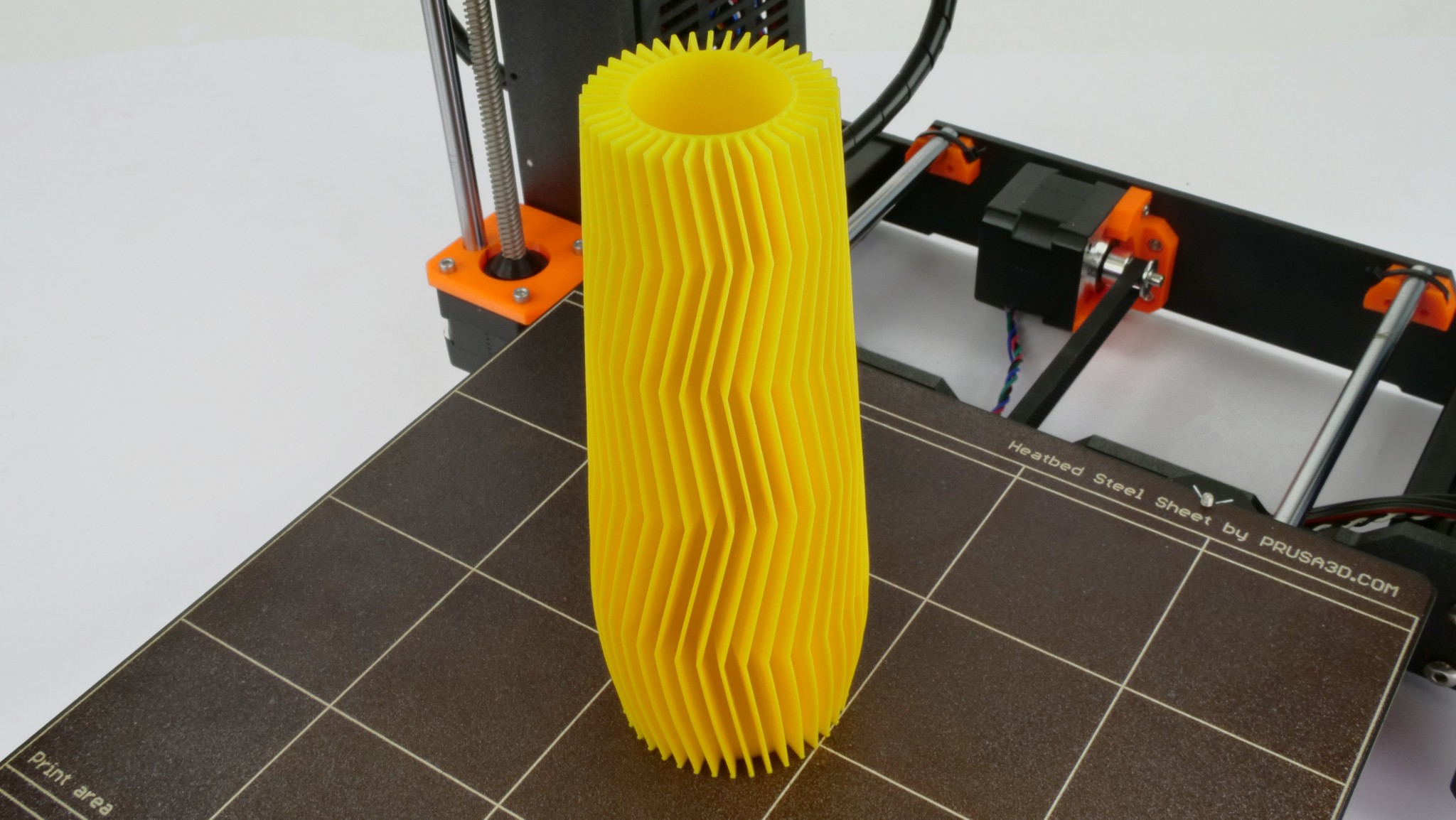 29 – 30 October, 2021
iii workspace, The Hague
11:00 – 15:00
Fee: €45,45 (excl. €9,55 VAT)
Tickets HERE
Facilitator: Rafaele Andrade
Language: English
Participants: 12 max.
Suitable for: Beginners to 3D printing
This workshop is an introduction to 3D printing, specifically with sustainable materials. Composer and instrument builder Rafaele Andrade will guide participants through the basic steps needed to design and produce prototypes with tips on how to get the best results for your project.
SCHEDULE
Day 1 
Designing in Fusion 360 :
Learn how to make simple sketches, import/export, how to structure your workflow. 

Choosing your Materials:
Learn about sustainable options. Understand which material and its properties (strength, impact resistance, stiffness) is the best for your prototype.

Day 2 
Manufacturing:
Learn to slice and hack printbed supports. Get an overview of Slicer and learn tips on how to make your parts stronger, print faster etc. Make your first prints!
Maintenance:
Overview of 3d print organology. Learn how to replace a nozzle and unclog your extruder.
REQUIREMENTS
Participants should bring:
-Own laptop with Fusion 360 and PrusaSlicer installed
-Mouse (optional)
-Own 3D design or pre-made model downloaded from here or here
iii will provide:
1 Prusa MK3S printer per 3 participants
Filament
Recycled materials
ABOUT THE FACILITATOR
Rafaele Andrade is a composer and performer in the field of modern/experimental music. With a background in Conducting, Composition, Cello, live coding and Sonology, she designed her own instrument to compose music, perform and redesign the system of music industry by promoting in its practice and labout fair music distribution, social inclusion & sustainability.
Rafaele recently graduated in Sonology (The Netherlands, 2020) and 'Composition and Conducting' (Brazil, 2016) and in the process to complete a master in New audiences and innovative practices, She is a member of the composers association group of Curitiba (Brazil) & the Netherlands Coding live.