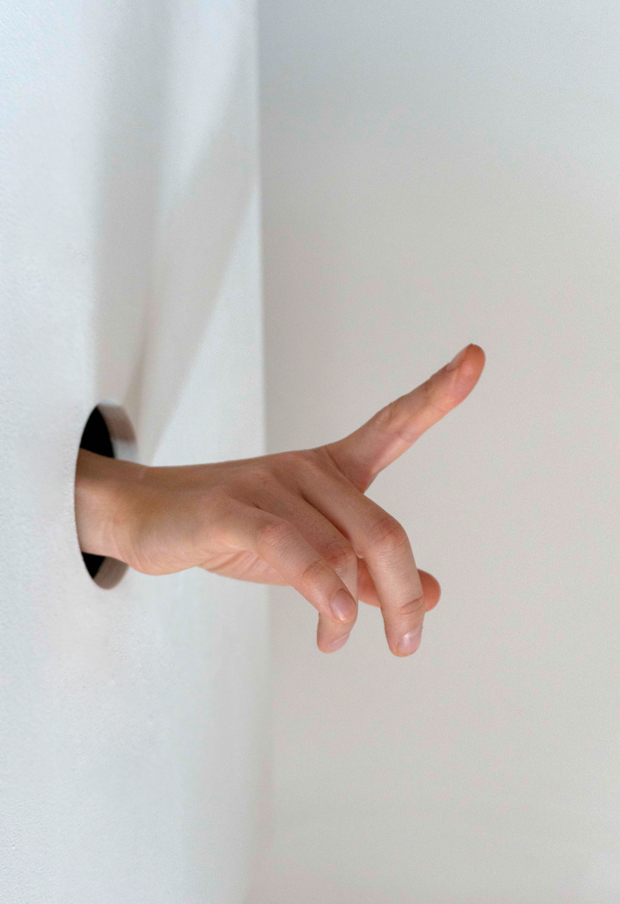 Touch workshop with Ludmila Rodrigues
14:00 – 18:00
24 April, 2020
iii workspace, The Hague
Fee: €20 ex. VAT
Tickets here
Language: English
Suitable for: artists, movers, students, willing to activate, educate or expand their sensorium.
Requirements: Participants are recommended to come with comfortable clothes. Materials will be provided by the workshop.
Touch is an overarching concept that involves both material and emotional experience, surrounded by cultural codes and taboos. The workshop explores far reaching aspects of tactility through play and debate. Participants will perform experiential exercises, create simple tools and devices as body extensions and reflect on the inter-sensoriality of experience. Isn't seeing, hearing, tasting and smelling also a way of touching?
Tactility can be considered the most fundamental or primal of our senses. Yet we take it for granted in everyday life. In this practical workshop we will explore the various meanings of touch – sensorial, motoric, sonic, somatic, social, and political. The artist will share her current research on the mediation of touch through technological means.
About the facilitator
Ludmila Rodrigues [http://www.ludmilarodrigues.nl] is an artist, designer and sometimes performer, working at the intersection of sensory and social experience. She has been investigating the so-called "lower", or proximal senses for about a decade, creating performative situations with the audience and enhancing human communication. She is interested in the ways touch and movement can be a vehicle for learning and expression, exploring the embodied intelligence inherent to us all.
Originally from Rio de Janeiro, Ludmila has been based in The Hague since 2009. She holds a degree in Architecture and Urban Planning (UFRJ, 2007) and in ArtScience by the Royal Academy of Art (KABK, 2013).
For questions, email workshop coordinator yun[at]instrumentinventors.org

Tactile Acoustics is presented by iii with financial support from Creative Industries Fund NL and The Municipality of The Hague.