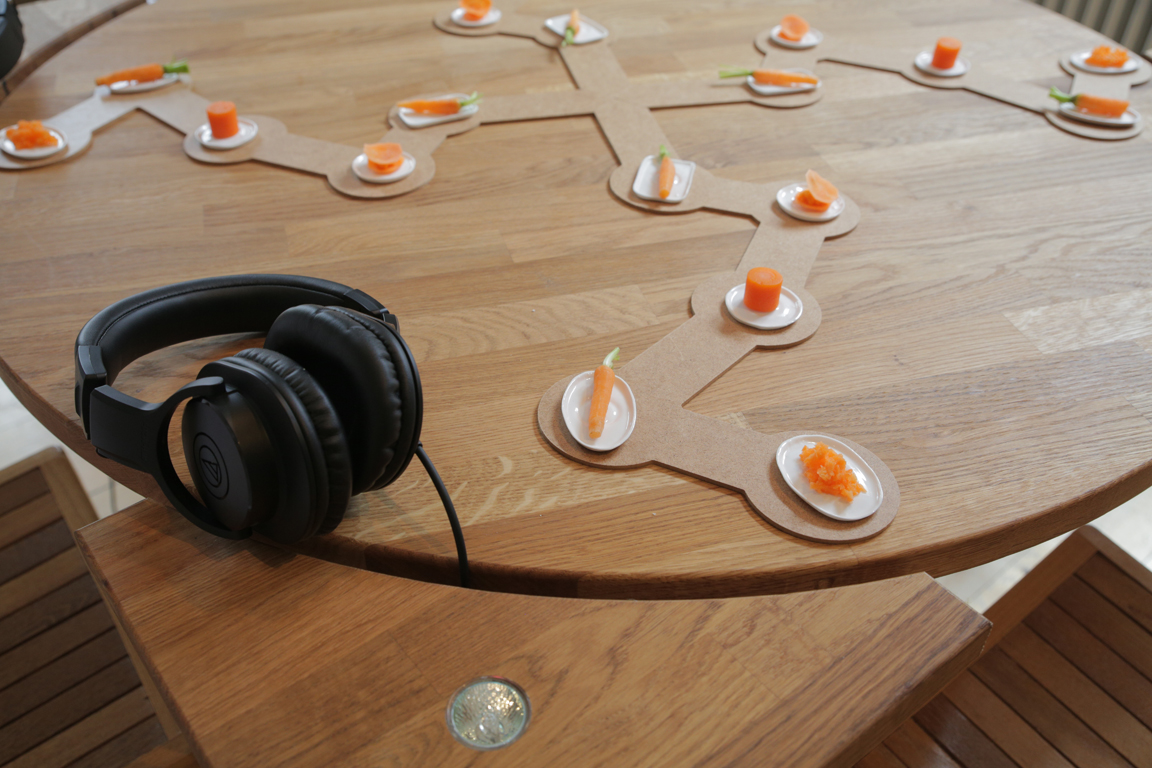 Senses Working Overtime – Sound Art Exhibition
September 8-10, 2017
Single ticket: €7,50
Het Huis Utrecht
Lars Kynde and Nikolaj Kynde's Tasteful Turntable will be showing at Senses Working Overtime at Muziekhuis Utrecht as part of Gaudeamus music week.
About Tasteful Turntable – Lars Kynde & Nikolaj Kynde
How is our perception of the taste of food influenced by sound? This question was the starting point for Tasteful Turntable. The two Danish composers and brothers Lars and Nikolaj Kynde created together with chef Mette Martinussen twenty-four small dishes arranged on a rotating table. While tasting the dishes, each guest hears via headphones a synchronized soundtrack that is attuned to the taste of each dish. Every sound is composed with the utmost precision, bite for bite. Bon appétit!
Senses Working Overtime is an exposition where the audience becomes the performer. Your role as an active participant is essential; merely looking and listening no longer suffices. As the audience you are immersed in a sensory experience or you act in an interactive installation in which you initiate and manipulate the performance yourself. By creating an experience, by letting you smell, taste and feel, your ratio is ignored and your subconscious is activated directly. You are the performer and the spectacle, all at the same time. Young artists and creators from various disciplines integrate new technologies with elements from the performing arts. We challenge you to surrender yourself to this cabinet of performative installations and sensory performances!