A new work by Lars Kynde, the outcome of an iii production residency, will be premiered at the Copenhagen Cooking festival, Denmark.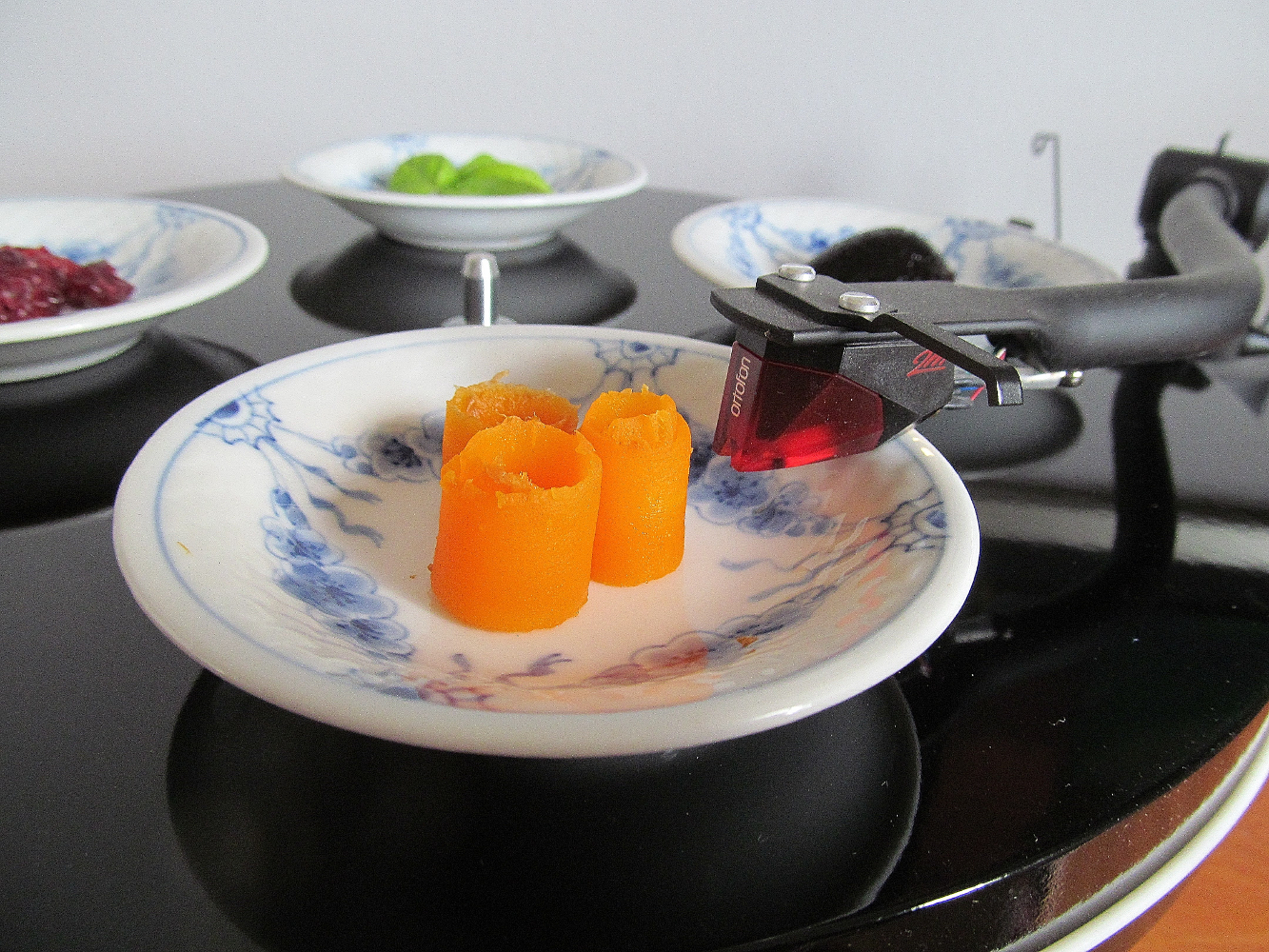 Performance for mouth and ear (Duration: 30 minutes).
How does sound affect our perception of food, and how does taste affect our experience of music?
Tasteful Turntable is a sensuous performance that explores this sense-interference between music and gastronomy. For the composer, the tastes are used side by side with the sounds in the score. For the chef, the sounds are used to flavour the other ingredients. A slowly turning dining table is designed specially to provide the guests with parallel stimuli through the ears and mouth.
The composition will be performed in an intimate setting for only four guests at a time. So be quick to reserve a seat.
NB! The performance should not be considered a meal, but solely as aesthetic movements in which food takes part. The show lasts 30 minutes. It is played every hour on the hour, seven times a day. First performance start at 15.00, the last one at 21.00.
Directed, composed and designed by Lars Kynde and Nikolaj Kynde.
Food composition by Mette Martinussen and Augusta Sørensen.
Porcelain by Giulia Crispiani.
Performed by Lars Kynde, Nikolaj Kynde and Augusta Sørensen.
The Tasteful Turntable has been produced during a residency offered by iii  in collaboration with the Wundergrund Festival, Copenhagen Cooking and thanks to funding from the Creative Industries Fund NL and Stroom Den Haag.
Dates:
23.08.14 – 15:00 to 22:00
24.08.14 – 15:00 to 22:00
25.08.14 – 15:00 to 22:00
26.08.14 – 15:00 to 22:00
– See more at: Copenhagen Cooking / program / Tasteful Turntable