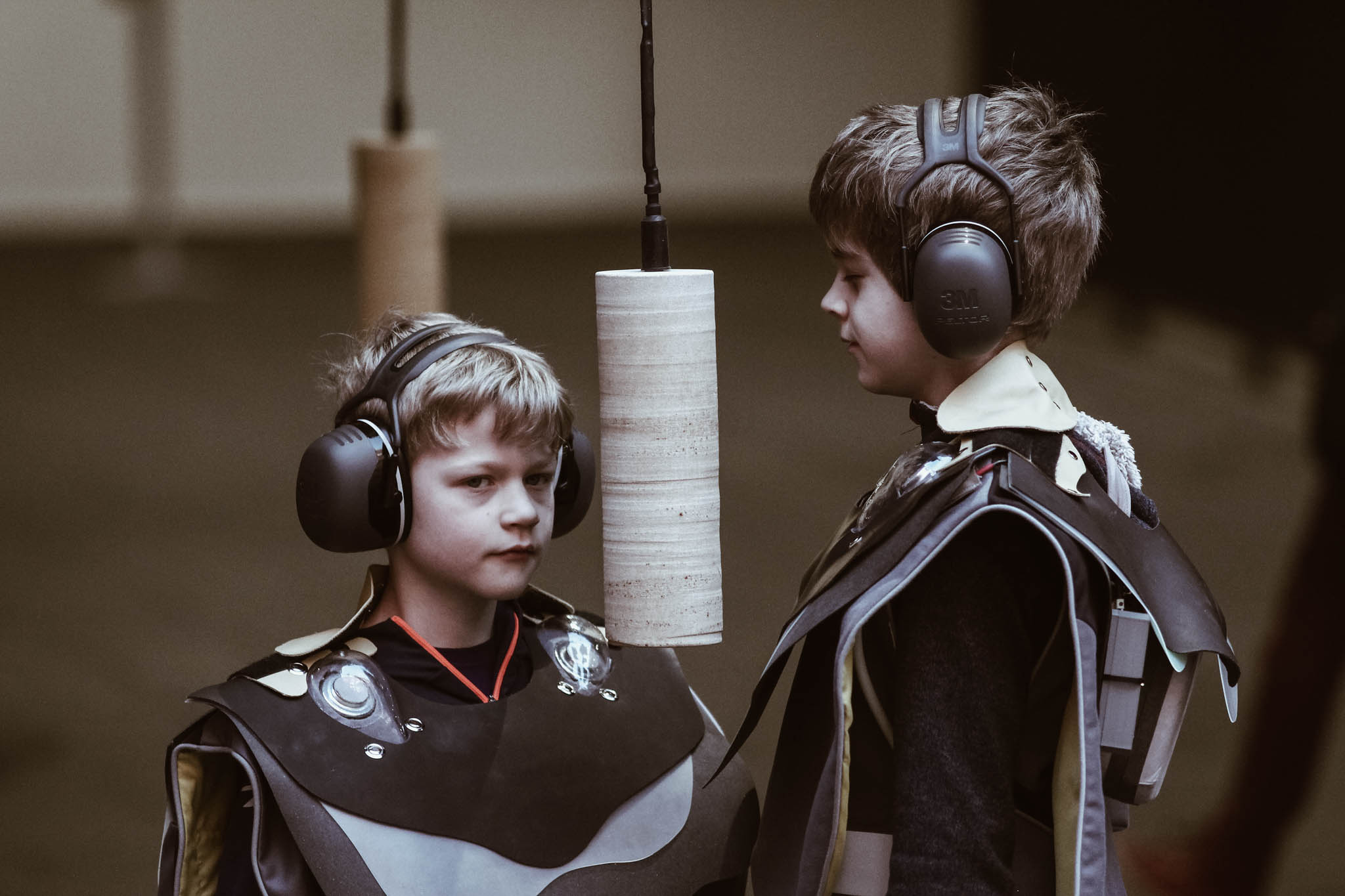 The Intimate Earthquake Archive will be at FIBER Festival from 24th September until 27th September.
The Intimate Earthquake Archive is a work by Sissel Marie Tonn in collaboration with Jonathan Reus. It aims to connect the digitized seismic activity with the sensing body. Visitors can explore the archive by positioning themselves among a series of radio-transmitting core samples. Each of them transmits the dataset of one of the 12 strongest man-made earthquakes recorded in Groningen. Wearable 'interfaces' act as receivers for these signals, producing a composition of tremors on the surface of the body – in the same way the seismic waves moved across the land. Read more HERE.
FIBER Festival is an Amsterdam based festival that showcases contemporary digital culture, audiovisual art, speculative design and forward thinking music culture to enhance other worldviews.
Through the lens of the arts the festival reflects upon the ever shifting impact of technology on society and the environment. FIBER Festival explores these topics collectively through lectures, installation art, performances and by learning from pioneering creative making-processes. With the theme Instability the 2020 festival invites a new generation of interdisciplinary makers and thinkers, who each offer a new perspective on the relationship between humans and their environment. They create stories and experiences that invite us to question our position within the planet, addressing climate change and geological activities in new ways.
Visit the festival site for more information HERE.