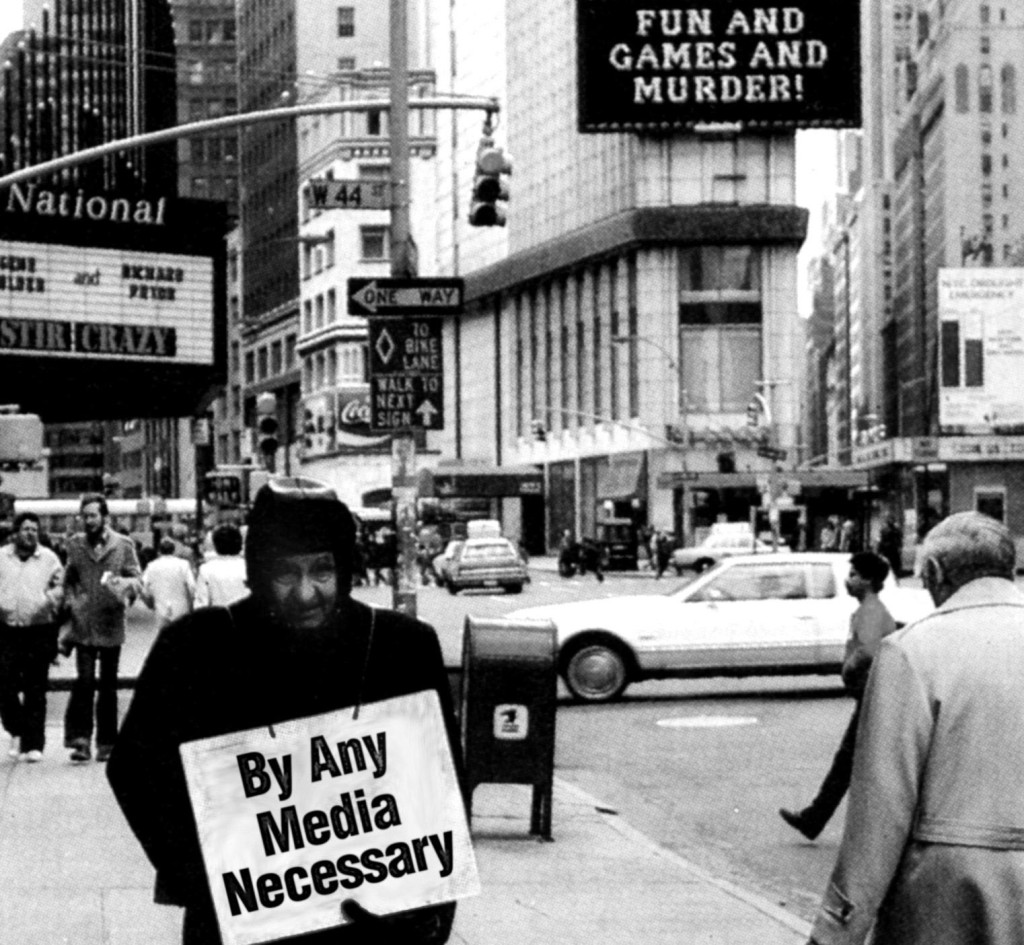 4th of September 2016
17-19h
Location:  Stroom Den Haag
Guest Reader:  Eric Kluitenberg
Texts by: Geert Lovink & David Garcia, Eric Kluitenberg
'Tactical Media' designates cluster of critical practices at the intersection of art, media, political activism, and technological experimentation, identified through the renown Next 5 Minutes festival series in the 1990s. Named rather than invented Tactical Media is 'what happens', right now and back then, around the planet, contained in the immediacy and urgency of the event that gives Tactical Media its vitality. The text 'The ABC of Tactical Media", written by media theorist Geert Lovink and visual artist David Garcia is what comes closest to the founding manifesto of Tactical Media – a cluster of self-similar and replicating practices that has always been most successful in its insistence never to become a 'movement'. Instead, David Garcia emphasises that what Tactical Media do is articulate a 'political poetics for the media age'. Within this TM is not so much an artistic reflection or theoretical fancy, as it is a force to be reckoned with – heeding to the call of radio art theorist Berthold Brecht that 'art is not a mirror but a hammer' with which to shape reality.
Please reserve a spot by sending an email to platformtm@gmail.com. We will also provide you with a copy of the texts.
Invited Guest
Eric Kluitenberg is a theorist, writer, educator, and advisor working at the intersection of culture, media, and technology. He was head of the media and technology program of De Balie, Centre for Culture and Politics in Amsterdam (1999 – 2011). He taught theory of interactive media and technological culture for a variety of academic institutions, including the University of Amsterdam, the Amsterdam University of Applied Sciences of Amsterdam, Academy Minerva Postgraduate Studies in Groningen, and he was a scientific staff member of the Academy of Media Arts Cologne. He teaches media and cultural theory at the Art Science Interfaculty in The Hague.
Recent publications include The Book of Imaginary Media (2006), Delusive Spaces (2008) and the theme issues of Open, Journal for Art and the Public Domain, "Hybrid Space" (2006), and "(Im)Mobility" (2011), The legacies of Tactical Media (2011), Techno Ecologies (2012).
Next to an extensive series of festivals and public events he was project leader for the practice based research trajectory "The Living Archive" at De Balie (2004 – 2010). In 2013 he was a research fellow at the Institute of Network Cultures, Amsterdam University of Applied Sciences. Currently he is Editor in Chief of the Tactical Media Files, an on-line documentation resource for Tactical Media, and is co-editing together with David Garcia a substantive anthology of Tactical Media to be published by MIT Press in 2017.
The Reading Room is a series of reading groups revolving around short texts provided by invited guests – contemporary researchers, cultural theorists, philosophers and artists – who join us to provide insight and context to the topics at hand. The Reading Room is a joint cooperation between the artist-initiatives Platform for Thought in Motion and iii.