The Reading Room #2: What Is the Measure of Nothingness?
by Karen Barad
Special guests: Sher Doruff & Toni Pape
April 20th, 2015
17h – 19h
Location: Vrije Academie Gemak, Paviljoensgracht 20-24, 2512 BP, The Hague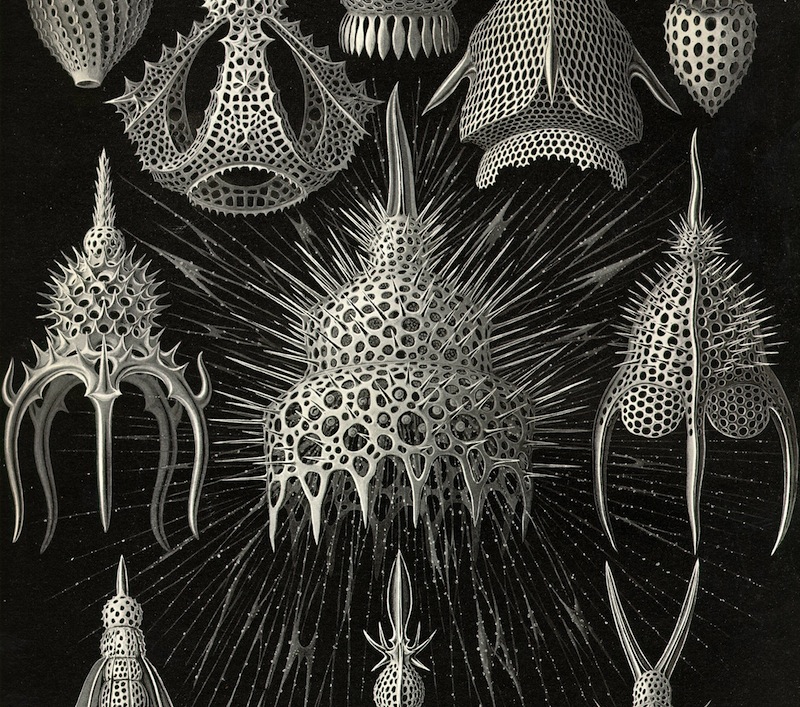 We welcome you to the second session of the Reading Room, hosted by the Hague-based artist initiative Platform for Thought in Motion in collaboration with iii.
The Reading Room is a series of public reading groups revolving around short texts and featuring invited guests – artists, contemporary researchers and philosophers – who have deep insights into the context of the material at hand.
For this session we are delighted to be joined by Sher Doruff and Toni Pape. Our primary reading this month is a a text by Karen Barad entitled What Is the Measure of Nothingness? We also have a supplementary interview with Barad that goes deeper into her thought and gives a nice overview of Bohr's theories of what can and cannot be measured. We ask that those interested in joining please reserve a spot by sending an email to platformtm@gmail.com. We will also provide you with a copy of the texts.
What Is the Measure of Nothingness?
"Suppose we had a finely tuned, ultra-sensitive instrument that we could use to zoom in on and tune in to the nuances and subtleties of nothingness. But what would it mean to zoom in on nothingness, to look and listen with ever-increasing sensitivity and acuity, to move to finer and finer scales of detail of . . . ? What is the metric of emptiness? What is the measure of nothingness? How can we approach it?" In this text, Karen Barad investigates these questions and in her precise analysis couples knowledge of physics with philosophical thought—such as basic approaches to quantum physics and the epistemological ideas of Danish physicist Niels Bohr.
Karen Barad (*1956) is Professor of Feminist Studies, Philosophy, and History of Consciousness at the University of California, Santa Cruz; she has a doctorate in theoretical physics with a concentration on quantum field theory.
Sher Doruff, PhD is as an interdisciplinary artist, writer and theorist. She is currently a senior researcher at the Gerrit Rietveld Academy of Art and Design and tutors in the Master of Choreography and Master of Artistic Research programmes at the Amsterdam School of the Arts and Royal Academy of Fine Art in the Hague. Additionally she teaches in the Master of Artistic Research programme at and the University of Amsterdam and supervises several artist PhD candidates. She is on the editorial board of Inflexions Journal of Research Creation and Fibreculture Journal and has published numerous texts in academic and artistic contexts.
Toni Pape is Assistant Professor at the Department of Media Studies at the University of Amsterdam. His research focuses on the aesthetics of contemporary television and participatory media cultures. Toni earned his Ph.D. in 2014 from the Department of Comparative Literature at Université de Montréal, with a thesis entitled "Figures of Time: Preemptive Narratives in Recent Television Series." Toni's current research project, entitled "The Aesthetics of Stealth," investigates modes of disappearance in video games, television series, and contemporary art.
Toni is a member of the Senselab, an international laboratory for thought in motion with hubs in North America, Europe, and Australia. He participates in the SSHRC Partnership Grant "Immediations: Art, Media, Event," housed at Concordia University, Montreal, Canada.