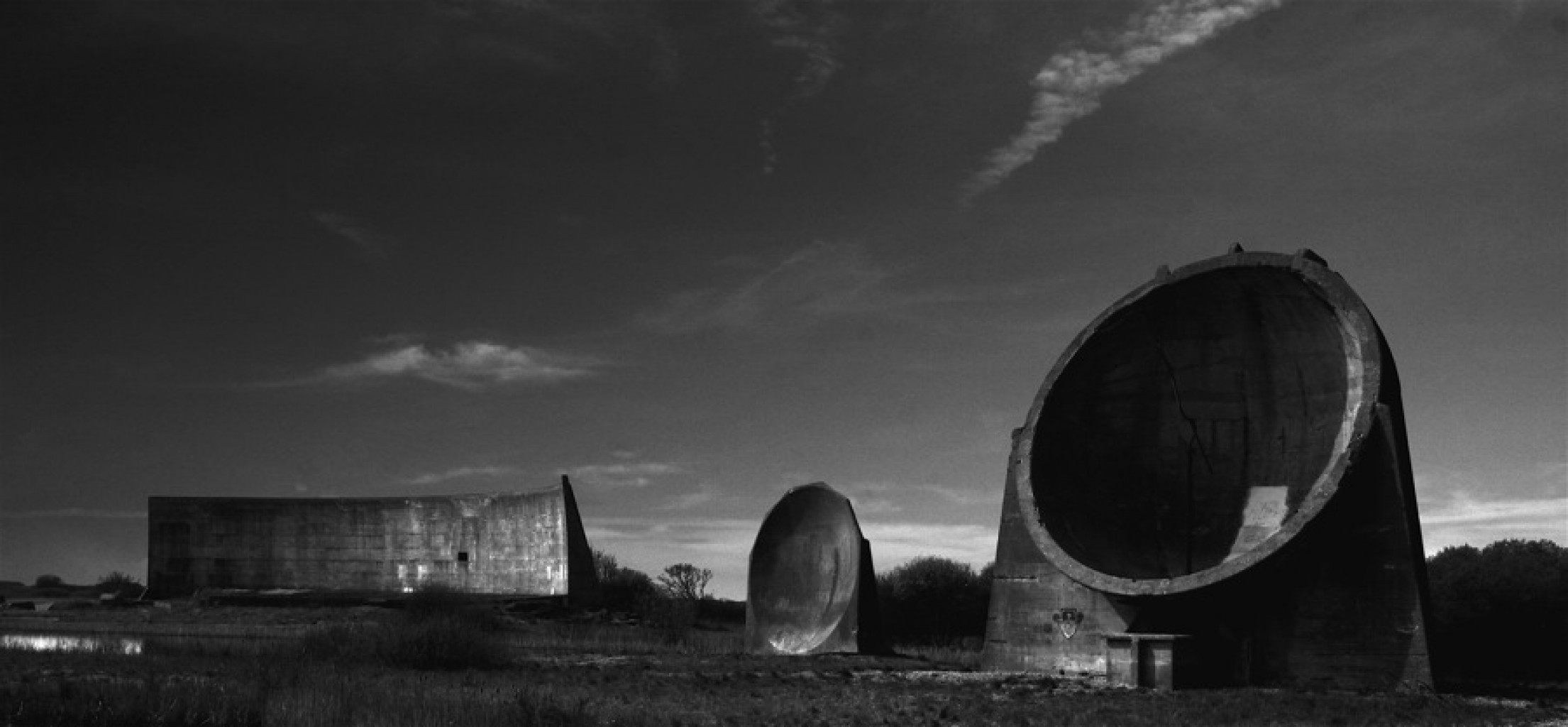 June 21, 2018
Stroom Den Haag, Hogewal 1-9, The Hague
17:00 – 19:30
Guests: Douglas Kahn & Raviv Ganchrow
Texts by: Douglas Kahn, David Hartley, and excerpts from various sources
Please note that there is a limited number of spaces available for this event. As this is a discussion, you are expected to read the provided texts before attending. Please reserve a spot by sending an email to platformtm@gmail.com. We will also provide you with a copy of the texts once you have rsvp'ed.
NOTE: This is the second part of a two event cluster. The first session is on June 14. For more information, click here.
RADIANT MATTER

"Heaven intervenes between me and the object—by what license do I call it Concord River?", remarked Henry David Thoreau on perceiving the land-scape. An event is more than its source. The contemporary signal-receiver model of communication, as described in the engineering sciences, gives a useful conceptual tool for building technological communications systems, but downsamples the rich entanglement of environment, event and imagination to the more analytically manageable concept of 'noise'. "A sound is always sounds" as Douglas Kahn states in Earth Sound, Earth Signal, a testament to the breadth of what is experienced when perceiving an event over distance, through a medium, as energy tumbles and refracts – adding to it traces of the material world. In this cluster of The Reading Room, we look to understand how this notion of perception over distance, what Kahn calls 'transperception', is linked to the human capacity to imagine what lies within the experience of a phenomenon, and reflect on how this capacity has been articulated in both art and the sciences.
ABOUT THE READING ROOM
The Reading Room is an event series dedicated to creating a community-oriented, public platform for encounters with contemporary ideas on art and society. At its core, The Reading Room series revolves around the reading of texts provided by invited guests – cultural theorists, philosophers and curators – who join our diverse community in an open discussion while providing context and perspective.
The series stems from a belief that keeping a close connection to historical and emerging theories on art and culture is invaluable to artists. Especially in the 21st century, where theory, practice and social engagement in the arts seem to merge ever more seamlessly.
The Reading Room is organised by Jonathan Reus, Sissel Marie Tonn and Flora Reznik. The program is supported by Stroom Den Haag and the Dutch Creative Industries Fund, and is produced by the Instrument Inventors Initiative.
Please sign up for our mailing list or join our facebook group to be notified of new events.
INVITED GUESTS
Raviv Ganchrow (1972) is an Amsterdam based artist and sound researcher. His work examines interdependencies between sounding and context, addressing thresholds in contemporary hearing in terms of their operational constraints. These aspects are explored through (sound) installations, writing, and the development of pressure-forming and vibration-sensing technologies. His approach to audibility is that of a site whereby attention, surrounding, and subjectivity are mutually conductive. This approach that has been tested in-situ commissions such as Crescents (Tuned City, Tallinn, EE), Fray (Kontraste-Festival, Wachau, AT) and Long-Wave Synthesis (Sonic Acts / Dark Ecology, Kirkenes, NO). His long-term Listening Subjects project seeks the role of quotidian (urban) environments in preparing sonic attention. Recent installations, such as Reykjavik Circuit (UNM, Reykjavik, IS) and Agora Circuit (forthcoming, Tuned City, Messene, GR), establish live context-sounding circuits – patched through the locale – that explore spatial-material agency in ambient vibrations. Ganchrow completed his architectural studies at the Cooper Union, New York, and sonic studies at the Institute of Sonology, University of the Arts, The Hague where he is currently a faculty member.
Douglas Kahn is Professor of Media and Innovation at the National Institute for Experimental Arts (NIEA) at the University of New South Wales, Australia, and Professor Emeritus at the University of California, Davis, where he was the Founding Director of Technocultural Studies. He was an Australian Research Council from 2012 to 2016 and a Guggenheim Fellow in 2006. Kahn is known primarily for his writings on the use of sound in the avant-garde and experimental arts and music, and history and theory of the media arts. His best known book Noise, Water, Meat: A History of Sound in the Arts was published by MIT Press in 1999. His second book, Earth Sound Earth Signal: Energies and Earth Magnitude in the Arts was published in 2013 by University of California Press.