Sound Art Exhibition at Wilde Westen, Kortrijk (BE)
November 22 to December 8, 2019
Muziekcentrum Track, Conservatoriumplein, 8500 Kortrijk, Belgium

Curated by Joost Fonteyne (BE) and Matteo Marangoni (IT/NL)
Works by Paul Devens (NL), Ana Guedes (PT/NL), Flora Koene (NL), Jesus Canuto Iglesias (ES/NL), Arzu Saglam (CH/BE), Jeroen Vandesande (BE), Floris Vanhoof (BE) and Kris Verdonck (BE).
Every autumn November Music festival together with iii present an exhibition of installations by contemporary artists working with the relation between sound, image, movement and space. Visitors are invited on an experiential tour in which the way we  imagine music and sound is expanded. 
This year the exhibition is organised in partnership with Wilde Westen in Kortrijk (BE). Four artists representing The Netherlands and four artists representing Belgium will install their creations at the industrial heritage site Werkwarenhuis in Den Bosch and at Muziekcentrum Track in Kortrijk as part of Next Festival 2019.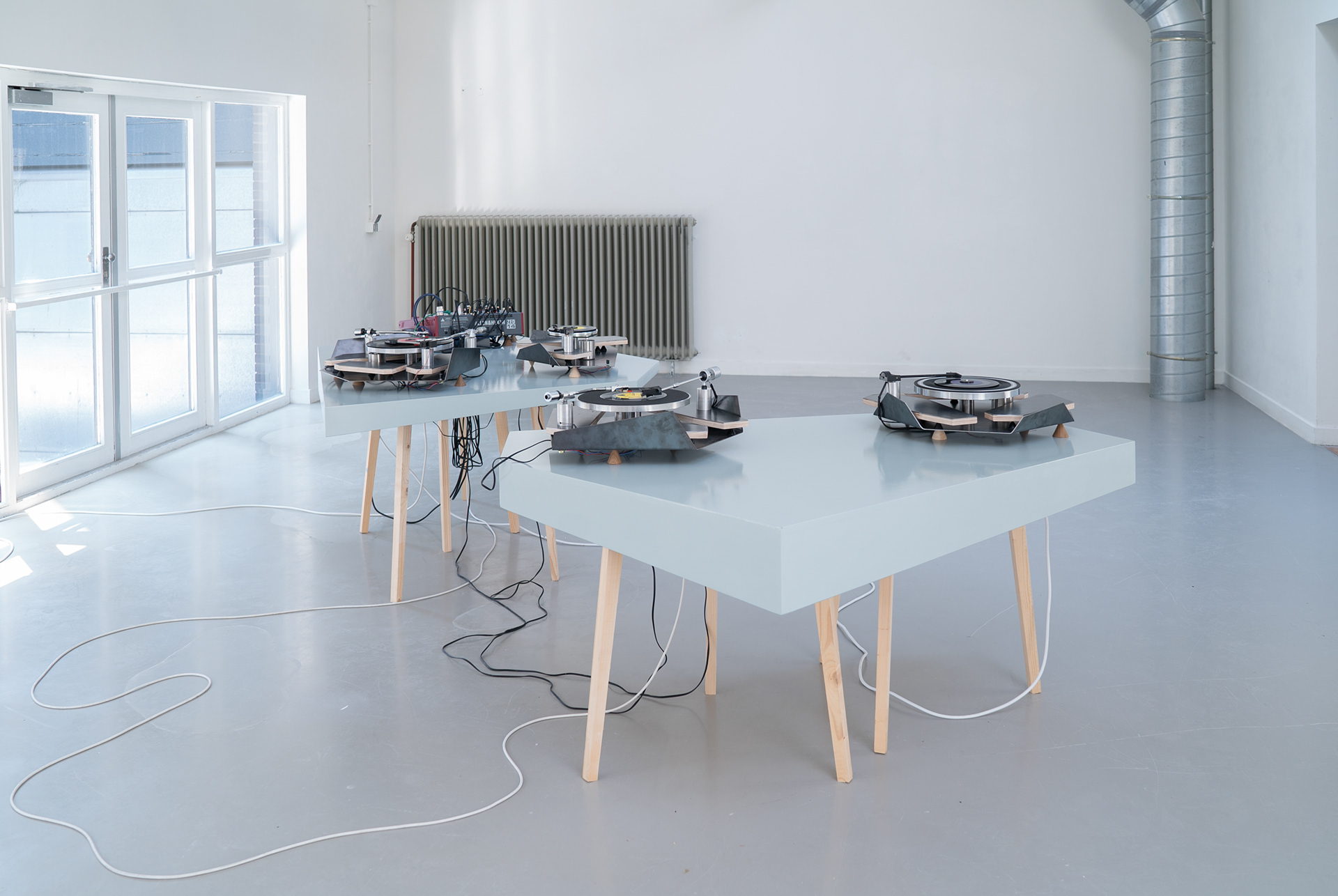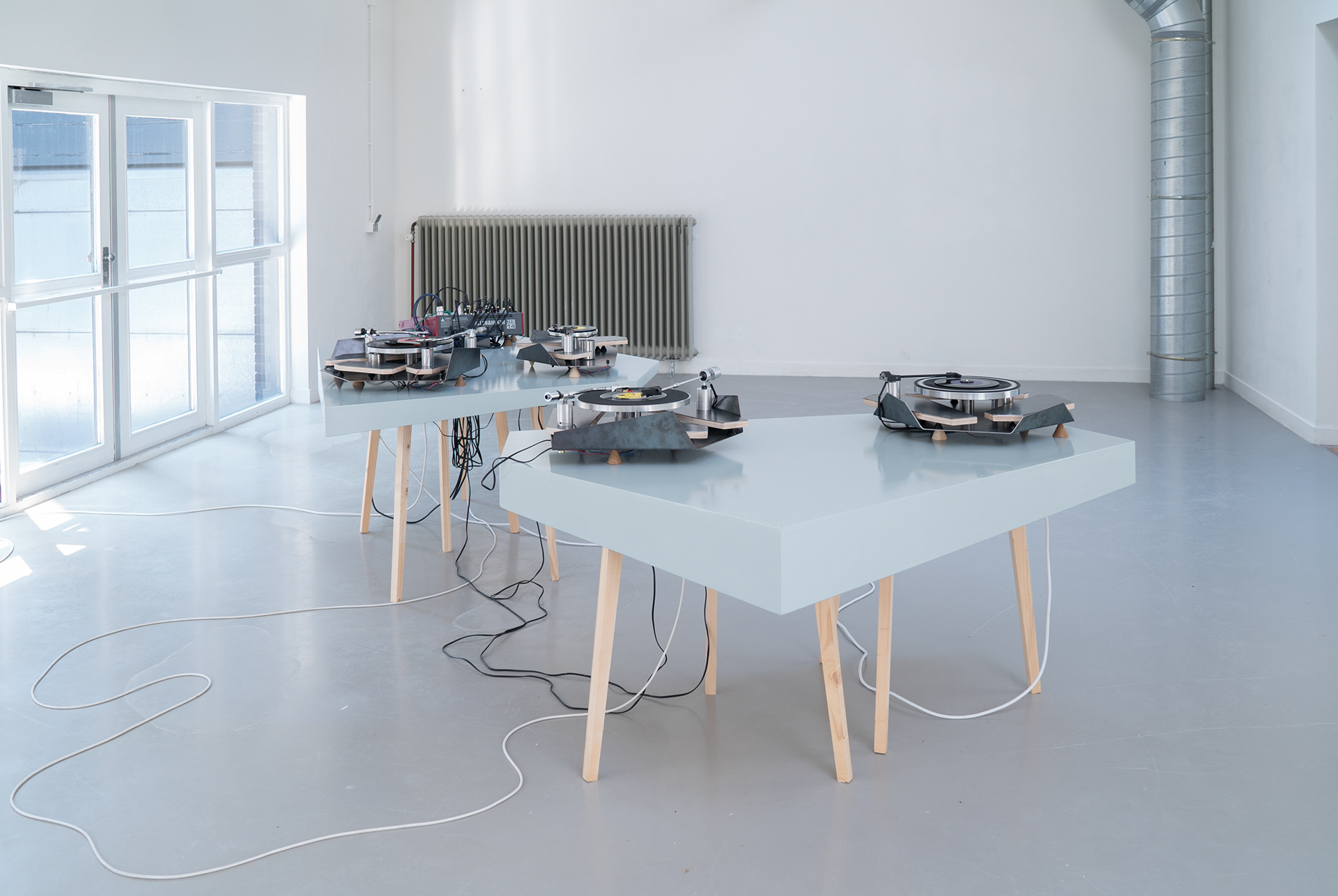 Ana Guedes (1981, Portugal) is a multidisciplinary artist based in The Netherlands. She participated in the program of the Van Eyck Academy in Maastricht in 2019-2020.  Her mediums of choice are sound, video, installation and performance. She integrates the craft of making physical objects with her practice as a composer and performer. She has created a series of works based around historical and emotionally charged personal narratives related to the decolonisation of the former Portugese colony of Angola. 
Paul Devens (1965, Maastricht) is a Dutch contemporary artist based in Maastricht. Drawing on a research-based approach within his artistic practice, Paul Devens develops bodies of work that connect sound, architecture and society, adopting a critical lens. His research manifests in sound-based installations, architectonic interventions, performances, and record releases. He considers the presence of the audience as an integral part of his work. 
Flora Koene is an interdisciplinary artist originally from Brabant and currently based in Amsterdam, where she graduated from the Conservatory with a masters in composition in 2017. She is specialised in creating visual music without sound. Her silent compositions, performed live or recorded on video, employ hand, facial and body gestures, setting to music poems written by deaf poets in sign language. 
Jesus Canuto Iglesias (Madrid, 1992) graduated in 2019 from the Artscience Interfaculty in The Hague. He is a multidisciplinary artist focused in the creation of experiences in which sound, image, architecture, material phenomena and computational processes are interlinked through an intuitive compositional approach. 
Arzu Saglam (1985 Zurich), is an artist currently based in Brussels, working in the fields of sound art and sound design. She studied anthropology, film studies and art history at the University of Zurich. She graduated in 2018 from EPAS (European Postgraduate in Art of Sound) at KASK Conservatory in Ghent. Her graduation project combines story telling, drawing, animation and sound to investigate the concept of "de-knowing".
Jeroen Vandesande (1986, Turnhout) completed his master studies at the Ghent School of Fine Arts Sint Lucas and has been active as a sound artist since 2006. He works with DIY electronics, media archaeology and self made instruments. Besides giving performances he also creates sound installations and regularly works together with musicians and performers.

Floris Vanhoof (1982) is an artist working with music, film and photography. His work is rooted in structural film and early electronic music. He creates audiovisual installations, expanded cinema performances and music editions, as well as his own instruments based on obsolete and re-invented media.
Kris Verdonck (born 1974) studied visual arts, architecture and theatre. His creations are positioned in the transit zone between visual arts and theatre, between installation and performance, between dance and architecture, presenting the spectator with dramaturgies of music, machines, bodies and  space. 
The Sound of Neighbours is made possible with the support of Grensverleggers, supporting cultural collaboration between organisations in Flandres, the provinces Noord-Brabant, Limburg and Zeeland.