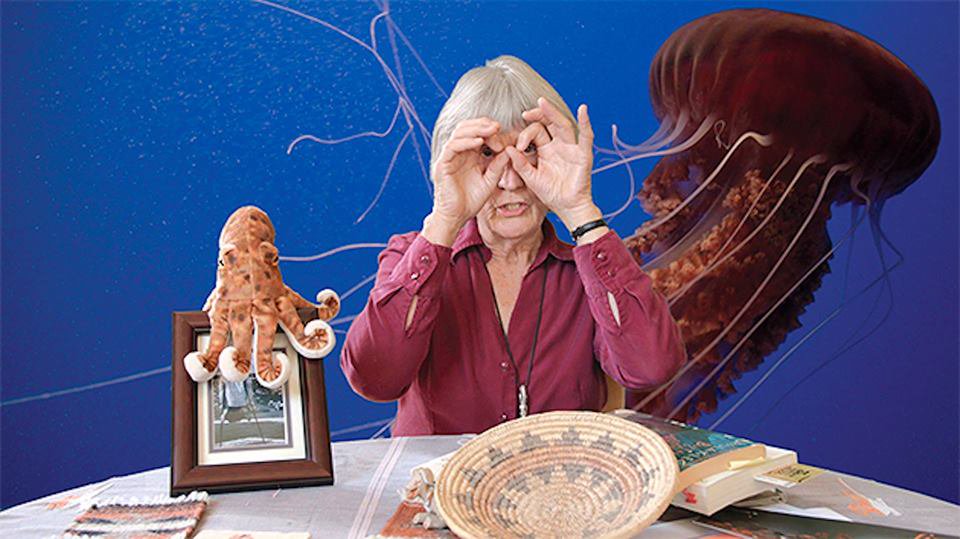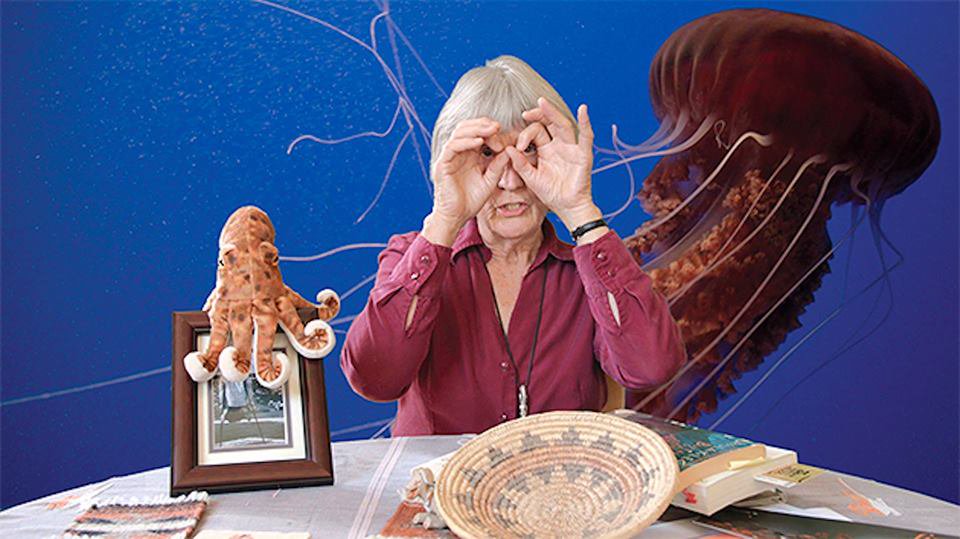 November 17, 2019
iii workspace, The Hague
17:30 – 20:00
On the occasion of the screening of "Worlds of Ursula K. Leguin", Sissel Marie Tonn and Jonathan Reus (Reading Room) will be leading a discussion on Donna Haraway's "Tentacular Thinking – Anthropocene, Capitalocene, Chthulucene".
"It matters what stories tell stories", writes Donna Haraway in her essay " Tentacular Thinking – Anthropocene, Capitalocene, Chthulucene". In this work she questions the language we use, and the stories we tell, in a present time of ecological urgency. She has a bone to pick with the "unthinkability of apocalypse, this self-indulgent and self-fulfilling myth of the anthroposcene", because, in this urgent time "think we must". For Haraway the stories we tell, the practices we engage in, the multi-species worlds we inhabit, can be tools for discovering ways of caring and thinking, across living beings. It is a way of countering the logic of capitalist progress that has produced the current multi-species genocide that we are living. 
In this pre-screening gathering we will be discussing this text, while engaging in a playful practice introduced in the text, that of making string figures. Following tutorials and passing string figures from hands to hands, we will unpack the way in which Haraway uses concepts under the moniker "SF" (which encompasses science fiction, speculative feminism, string figures etc) as carriers for thinking other collaborative practices, modes of action and ways of relating across species. 
Instructions for attending: If you would like to attend this event you should read the text " Tentacular Thinking – Anthropocene, Capitalocene, Chthulucene" by Donna Haraway, which you can find by clicking the link below. This event is not a lecture, but a reading/discussion group among interested peers. To kickstart the discussion you should think of 2-3 questions that you have to the text, which you would like to unpack with the group. Please also bring your own copy of the text. 
String and string figure instructions will be provided by the organizers! 
Reading: 
http://universitywithoutconditions.ac.nz/wp-content/uploads/2016/11/ch2-haraway-staying-with-trouble.pdf
RSVP on Facebook