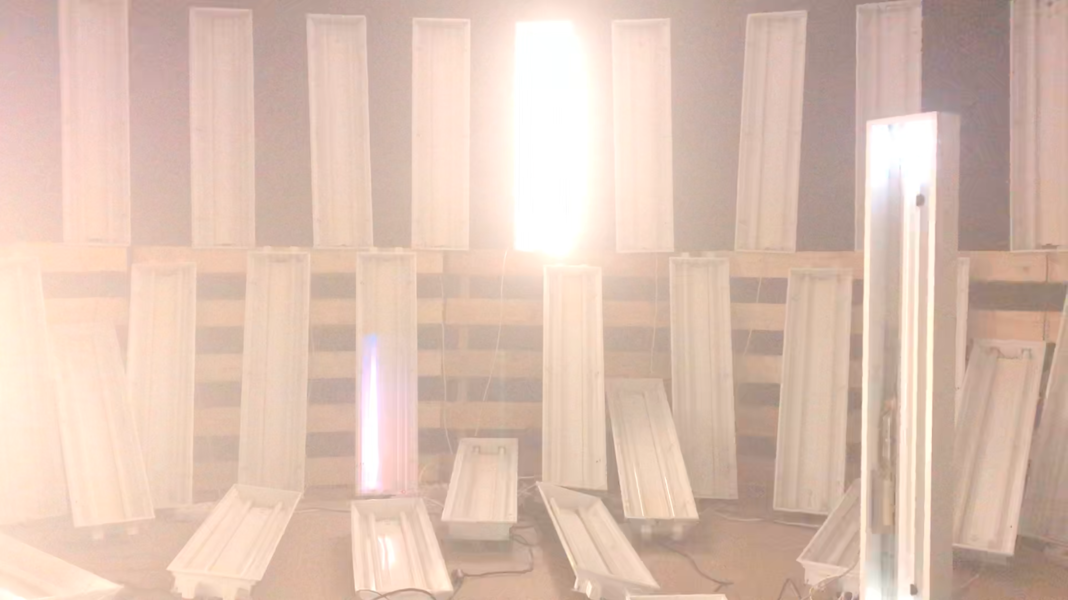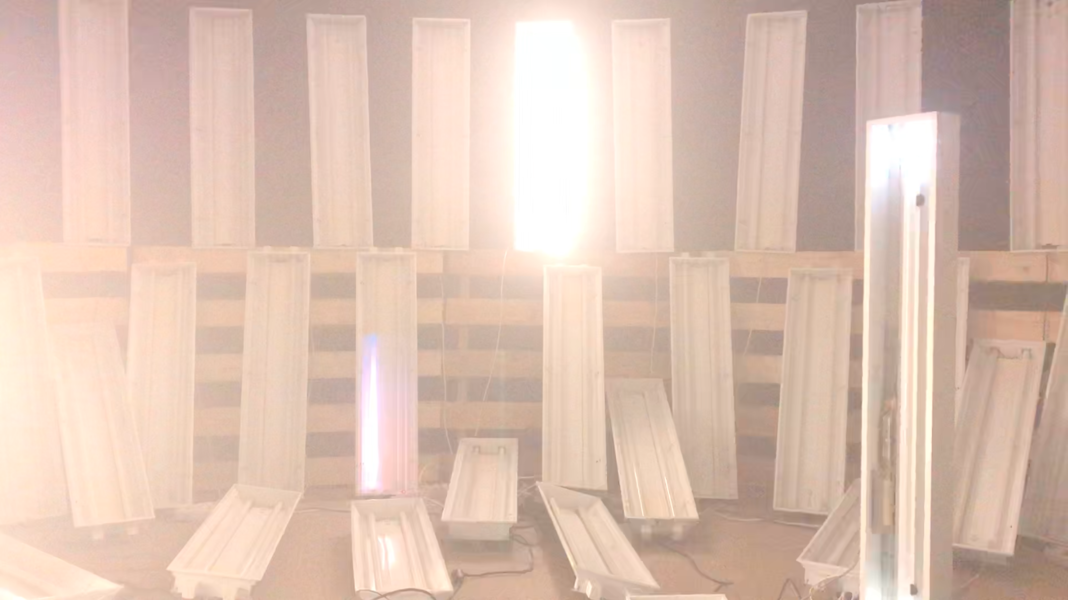 November 13 – 17, 2019
Parklicht, Oosterpark, Amsterdam
Philip Vermeulen will be showing TLLLLLLLLT at Parklicht, a festival of light installations and other projects in Oosterpark, Amsterdam.
For the third year in a row Stichting Polderlicht is presenting Parklicht, an exhibition of fifteen light installations, sculptures and projections, spread over the northern half of Amsterdam's Oosterpark. The artworks are arranged along paths, in the green, in the water and in or on buildings. Visitors walk from one work of art to another with a map in their hand. Parklight is a 'journey of discovery': part of the artworks is somewhat hidden; some are set up in locations where normally no public comes.
This is the last part of a 'trilogy' in which only works of art are shown that are non-figurative and non-narrative, and based on the use of white light. Most of them are specially made for Parklicht. Keywords: quirky, abstract, geometric, tranquil.
Participating artists
Heleen Blanken, Suzan Drummen, Daphne Glasmacher, Vladimir Grafov, Gosse de Kort, Bram Kuypers, Lennart de Neef, Leandros Ntolas, Femke Schaap, Philip Vermeulen, Peter Vink, Nan Wang. More info about the artists under this press release.