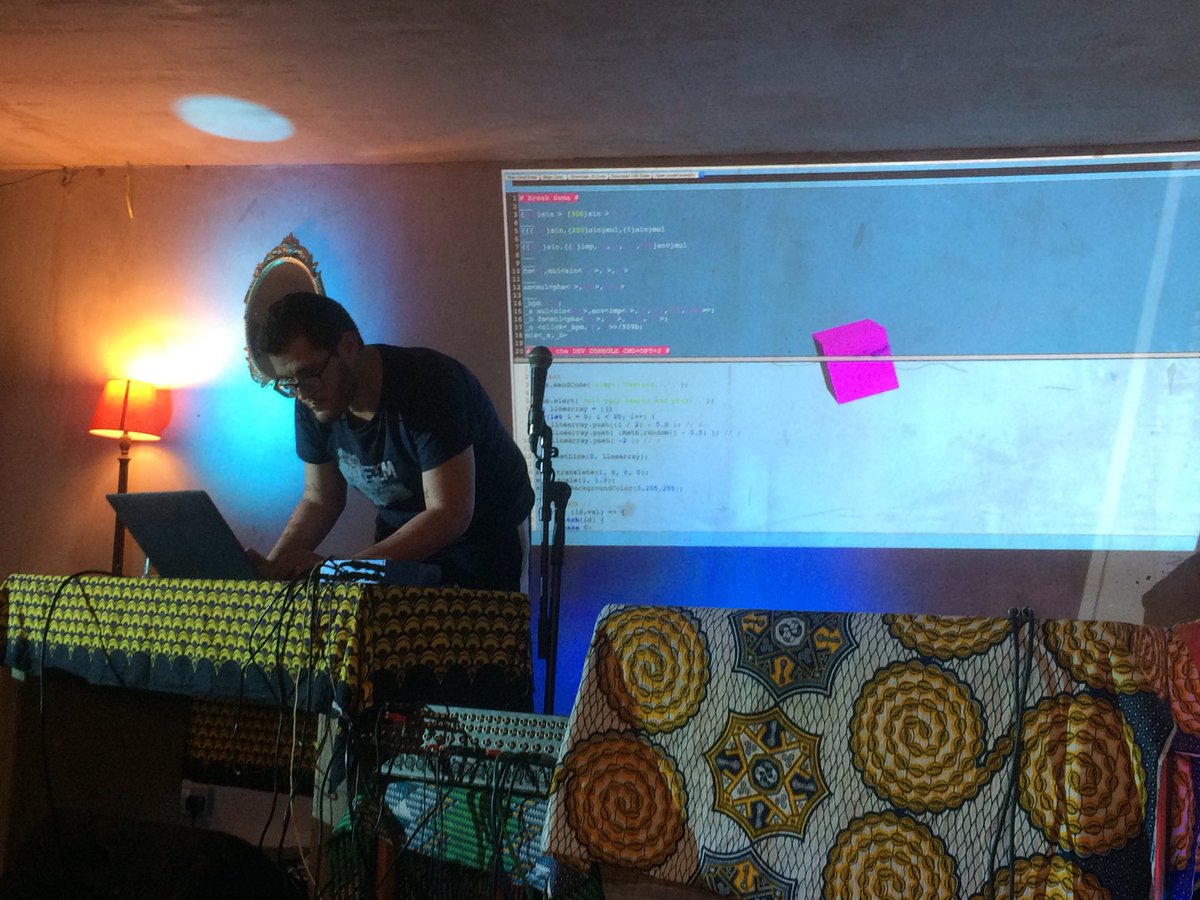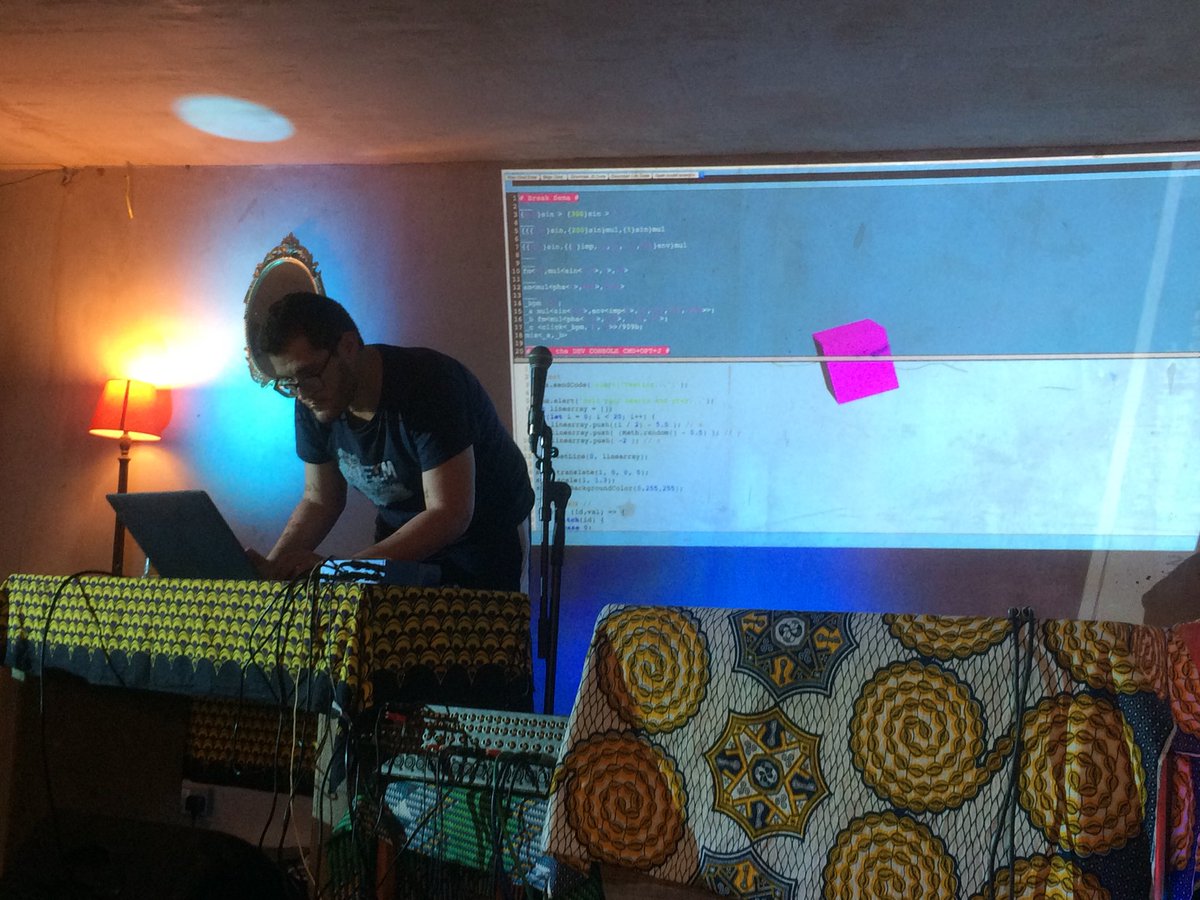 December 11, 2019
iii workspace, Willem Dreespark 312, The Hague
20:00
Performers: Jonathan Reus, Maya Fridman, Miri Lee, and Marije Baalman
This evening we will present the outcome of a short-term "flash residency" period for developing performative work that explores the potential for livecoding practice to overlap with other performative disciplines. The event brings together livecoding performers/researchers with accomplished performance practitioners to prototype a new performance concept over the course of two workdays and to perform this work during an experimental concert evening.
Livecoding is a form of improvisation with algorithms and the languages that describe them. In this event we want to explore how livecoding is used as an artistic method in the broadest sense, by drawing together livecoding practitioners with different disciplines and discourses. 
For this event we focus on how livecoding can be improvisatory. Asking questions such as: can rule-based and game-like systems be used as a framework for livecoded performances? Or, what systems and approaches are possible for livecoding and improvisatory music, dance or theater to interact in a dynamic and pluralistic way?
The evening will feature two sets:
Jonathan Reus (coding) + Maya Fridman (cello/voice)
Marije Baalman (coding) + Miri Lee (dance/choreography)
Artist Biographies
Jonathan Reus is an experimental composer and art-technology researcher working through expanded forms of musicmaking, instrumentations, tools and mathematical representations as artistic forms. His practice is fundamentally cross-disciplinary and research-based, involving open and iterative processes of collaboration with researchers from across the arts, sciences and humanities.
Maya Fridman is a young and accomplished cellist born in Moscow and based in The Netherlands. Each of her solo programs has a strong emotional impact on the audience and presents great works of the last century, as well as completely new works of contemporary composers. She was awarded the Best Musician of 2013 Prize at De Grote Prijs van Nederland. Maya is musician-in-residence with Gaudeamus and the winner of the Dutch Classical Talent prize in 2018/2019.
Miri Lee is a choreographer and real-time performer who works with in the realms of visual art, music, science art, and theater performance. She initiated a real-time performance platform called Collectief Impography based in Amsterdam in 2018. Her interests in the unknown being composed by intuitive choices and the embodiment of momentary images through the interaction of language, light, sound, and visual objects, and to activate images through the spiritual abstraction of the performers.
Marije Baalman is an artist and researcher/developer working in the field of interactive sound art from Amsterdam. She has a diverse background in physics, acoustics, electronic music, computation arts and interactive technologies. Livecoding has been a central part in her performance practice for many years.