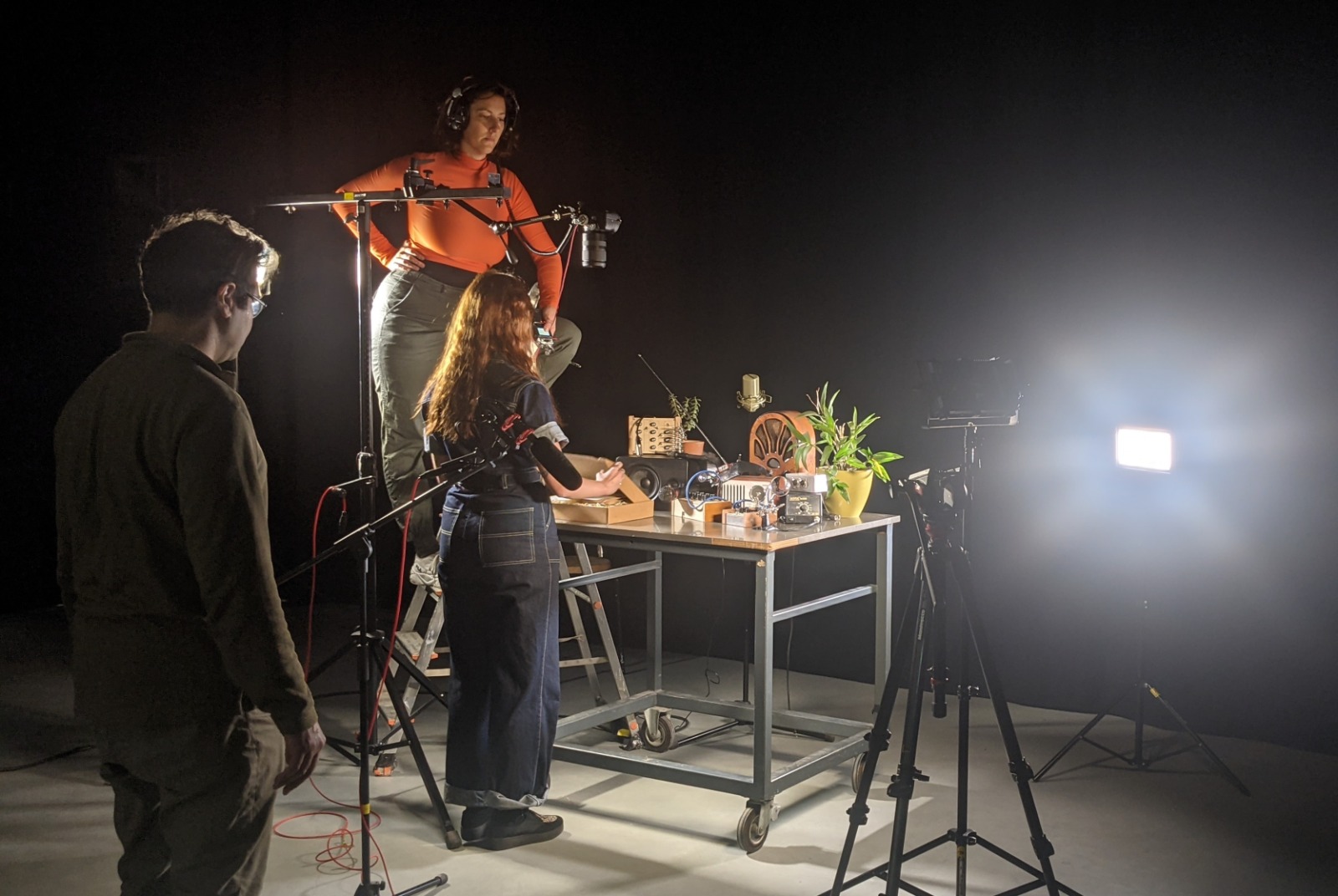 Video Survival Kit for Artists in Lockdown
11-12 June, 2021
iii workspace, The Hague
11:00 – 15:00
Fee: €48 ex. VAT (€58,08 total)
Tickets here
Current restrictions due to Covid-19 can be found HERE
Sign up by midnight June 8! This workshop requires a minimum number of participants to go through
Language: English
Max participants: 8
Suitable for: performance, sound, visual, and other artists who need to make video or photo documentation of their work, artists making video works during quarantine

Requirements: Participants need to bring their own headphones and laptop with final cut pro installed (download 90-day free trial here)
This video workshop aims to help artists from various fields understand basic photography and video concepts in order to make a good visual documentation of their work.  Artist and filmmaker Flora Reznik will guide participants through the documentation process from pre to post production. Participants will learn theory, do hands on exercises to put specific concepts into practice, and also share and discuss past experiences.

This workshop is particularly suitable for you if you are an artist trying to document your work regardless of medium, make video works during lockdown, or learn enough of the basics to communicate with a videographer in order to get closer to the results you're looking for.
Each participant gets a head shot or work portrait in a studio setting by the end of the workshop plus extra time to play with the equipment under Flora´s supervision.
Participants will get access to the following equipment:
3 LED panels
Bouncer and diffuser
Sony PXW-X160 camera
Tamron lenses 70-300mm
Tamron lens 28-75mm
Tripod
The workshop consists of three main parts:
Part 1: Photography
Basics of photographic exposure, lighting, field depth, and composition. Shooting your own scenes. Plus pro tips for things like what not to wear, navigating difficult lighting scenarios, and what is and is not possible to do in post production.

Part 2: Video
Intro to digital video, How to come up with a video setup, what equipment to use, and things to consider when performing for a camera instead of performing live.

Part 3: Postproduction
Workflow, scheduling and budgeting, intro to editing in final cut pro x, format settings, adding effects, basic colour grading, subtitles and more.

About the Facilitator
Flora Reznik is an Argentinian visual artist, researcher and videographer. As a freelance videographer, Flora does concept development, production and postproduction of aftermovies for art festivals, trailers, teasers and promo videos for independent artists including and documentation of installations and performances. She also makes music videos and theater trailers. Her clients include Modern Body Festival, Sonic Acts, iii, Border Sessions, and Spatial Media Laboratories.

For questions, email workshop coordinator yun@instrumentinventors.org
Visual Documentation for Artists is presented by iii with financial support from The Municipality of The Hague