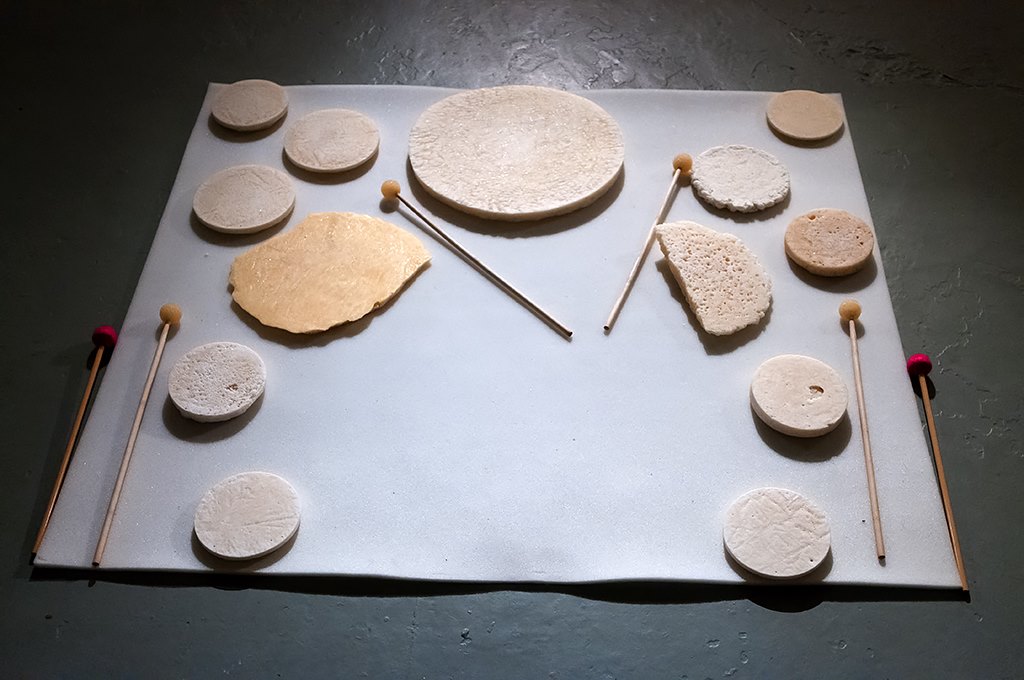 Culinaire klankkunst / Culinary sound art project curated by Tom Swart
26 August, 12 September 2021
Presentation at De Helling: 26th  August, time(TBA)
Performance at Gaudeamus : 12th September, time(TBA)
(Dutch below)


Zomerlab is a collaboration project organized by De Helling Zomerlab together with Imaginary Lanscape.  Invited artists adevelop a sound installation and performance together during a week-long residency at De Helling, Utrecht.
Participating artists: Christine Geense (Writer), Edwin Severijn ( Cook, Percussion player/drummer), Matilde Nobel (electronic musician, singer, painter, animator), Wen Chin Fu (Cello, sugar instrument -Tang), Tom Swart (Concept, Accordion)
Van 20 t/m 26 augustus organiseert De Helling het allereerste Zomerlab, in samenwerking met Imaginary Landscape. Met het Zomerlab biedt De Helling ruimte aan Utrechtse makers om te experimenteren met nieuw werk en andere vormen van publieksbenadering. Imaginary Landscape is het geesteskind van Utrechtse maker en muzikant Tom Swart, die projecten maakt op het snijvlak van muziek, klank en beeldende kunst. In dit Zomerlab brengt hij een chef-kok, beeldend kunstenaar, schrijver en performance artist bijeen om een week lang verschillende proeven uit te voeren. In het proces dat volgt ontwikkelen zij een experimenteel, culinair klankkunstwerk, dat alle zintuigen prikkelt. De testfase voor publiek is op 26 augustus. De première is op 12 september tijdens Gaudeamus Festival.
Credits:
Kris Sendorf (Tom Swart & Christine Geense) – concept, compositie, accordeon, tekst. Www.krissendorf.nl
Edwin Severijn (Sot-l'y-Laisse) – chef-kok en percussie.
Wen Chin Fu (performance kunstenaar) – cello, suikerinstrumenten, performance concept.  Www.wenchinfu.com
Mathilde Nobel (beeldend kunstenaar en muzikant) – electronica, zang, beeldend concept.  Www.Mathildenobel.com