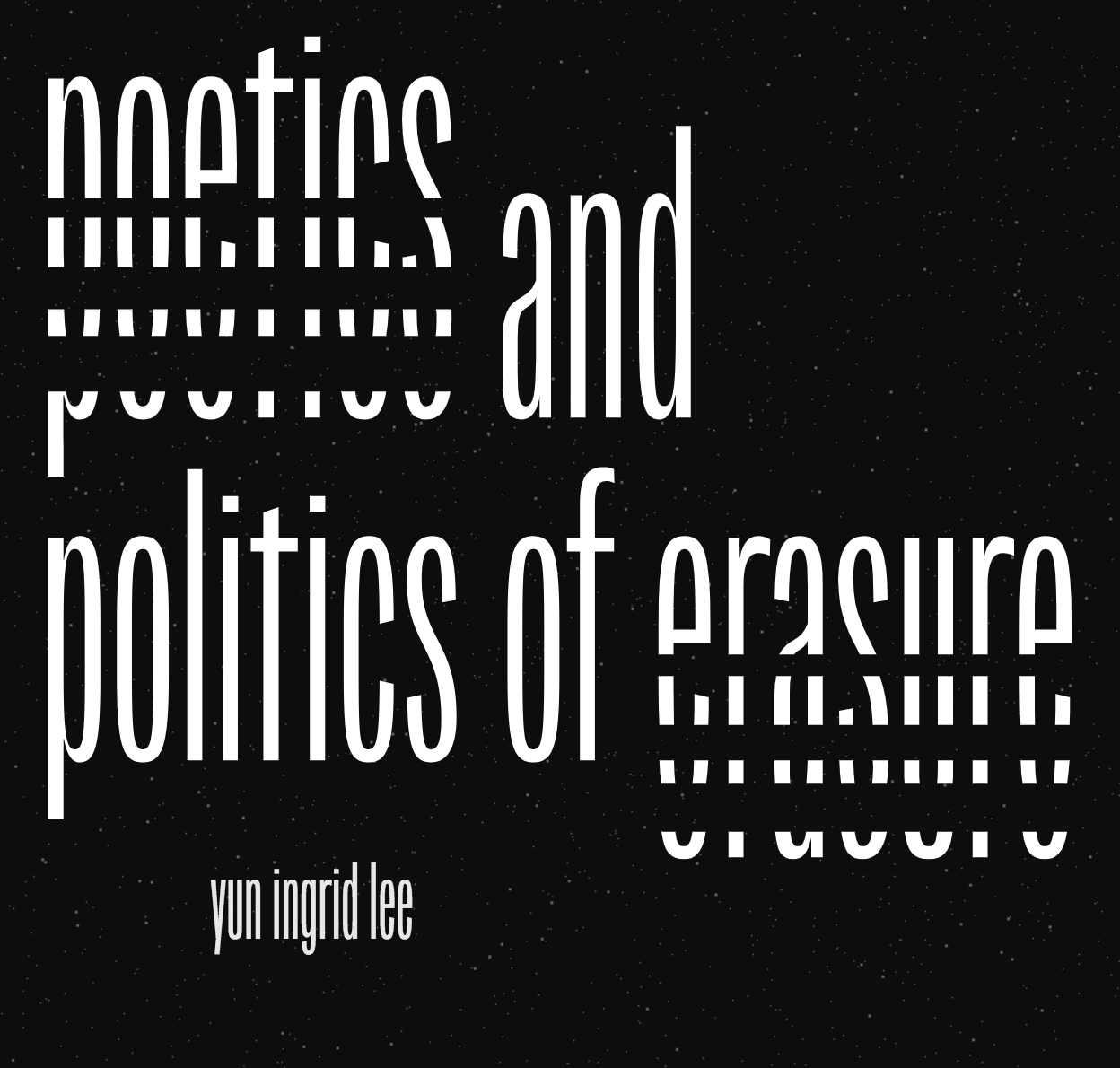 Our World – The World to Come
January 24,  2020
16 Nicholson Street, Glasgow UK
Intersectional Event: 13:00 – 17:00
with talks and art by Emily May Armstrong + Felix Erben + Yun Ingrid Lee
Yun Ingrid Lee will be showing a version of "Poetics and Politics of Erasure" at the exhibition 'Our World – The World to Come' curated by Aga Paulina Mlynczak.
Poetics and Politics of Erasure is a digital essay on the aesthetics and politics of erasure in audio, visual, and digital cultures. Each time viewers visit the site, several words are deleted. This happens until the main text disappears and only the footnotes remain.
The framework for erasure is drawn from the video game Katamari Damacy and internet aesthetics. It investigates power relations in dominant archival practices, traces how memory storage technology reinforces hierarchical models of knowledge, and poses the generative potential of erasure in alternative models of knowing, doing, and being. It locates strategies of erasure in the forms of erasure/forgetting, translation/mutation, and recontextualizing/remythologizing.
The essay was produced and published on oneacre.online from Dec 2017 to Mar 2018 in collaboration with Victoria Douka-doukapolou, Stef Kors, and Titus Knegtel.