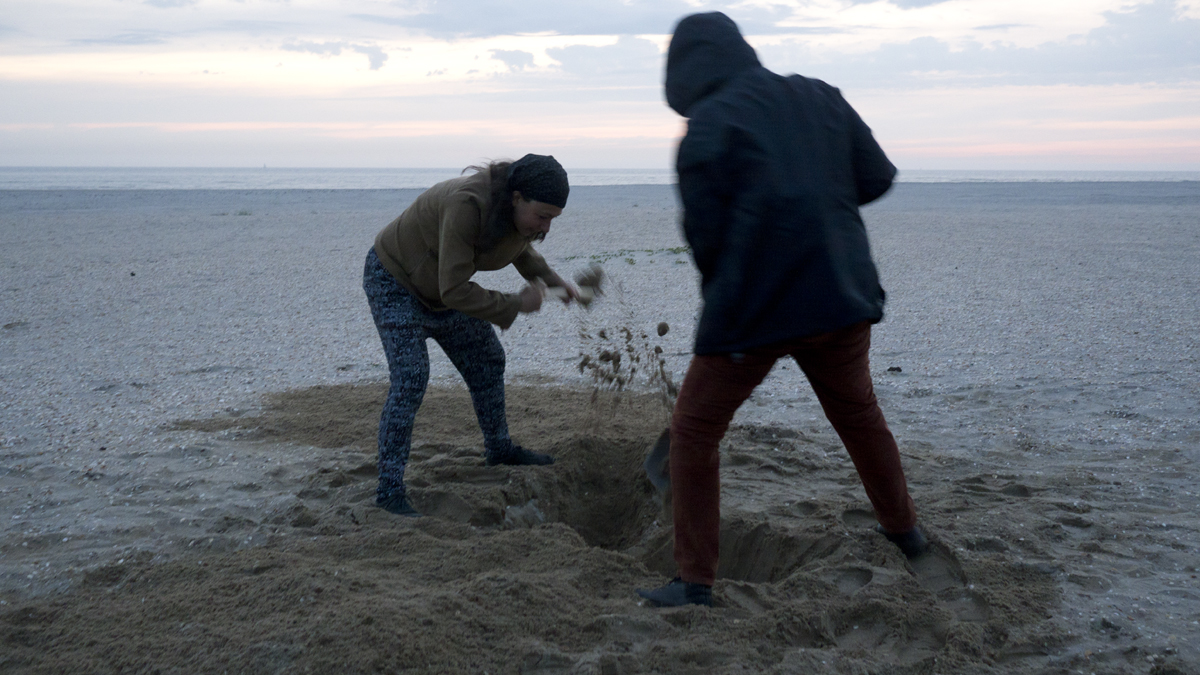 iii is seeking volunteers for the production of Sand Songs – Playing the Elements on the Zandmotor on June 18th 2016.
Financial compensation offered.
Sand Songs is a program specifically conceived for the Zandmotor by an international group of interdisciplinary artists and students that have been invited to imagine this location in the terms of a musical instrument that is performed by human activity as much as by the natural elements. More about the program here.
Volunteers will assist the artists participating in the program to install their work at the location and will help guide the audience around the area during the event.
Volunteers are required to be available for the day of the event, June 18th. Building up will take place between 11:00 and 18:00 and breaking down between 24:00 and 2:00. Audience management will take place between 19:00 and 24:00. Volunteers must either have basic practical skills to help with installing the works or good interpersonal skills to guide the audience, or both. Volunteers will be planned on the schedule based on individual availability. A preference will be given to applicants available to assist with the whole production.
Volunteering for Sand Songs offers the opportunity to participate closely in a unique production, meeting the artists and getting further insight on their work, and to spend a full day immersed in an extraordinary place at the sea side. Volunteer level financial compensation is offered.
Interested? Send an email to m.marangoni@instrumentinventors.org