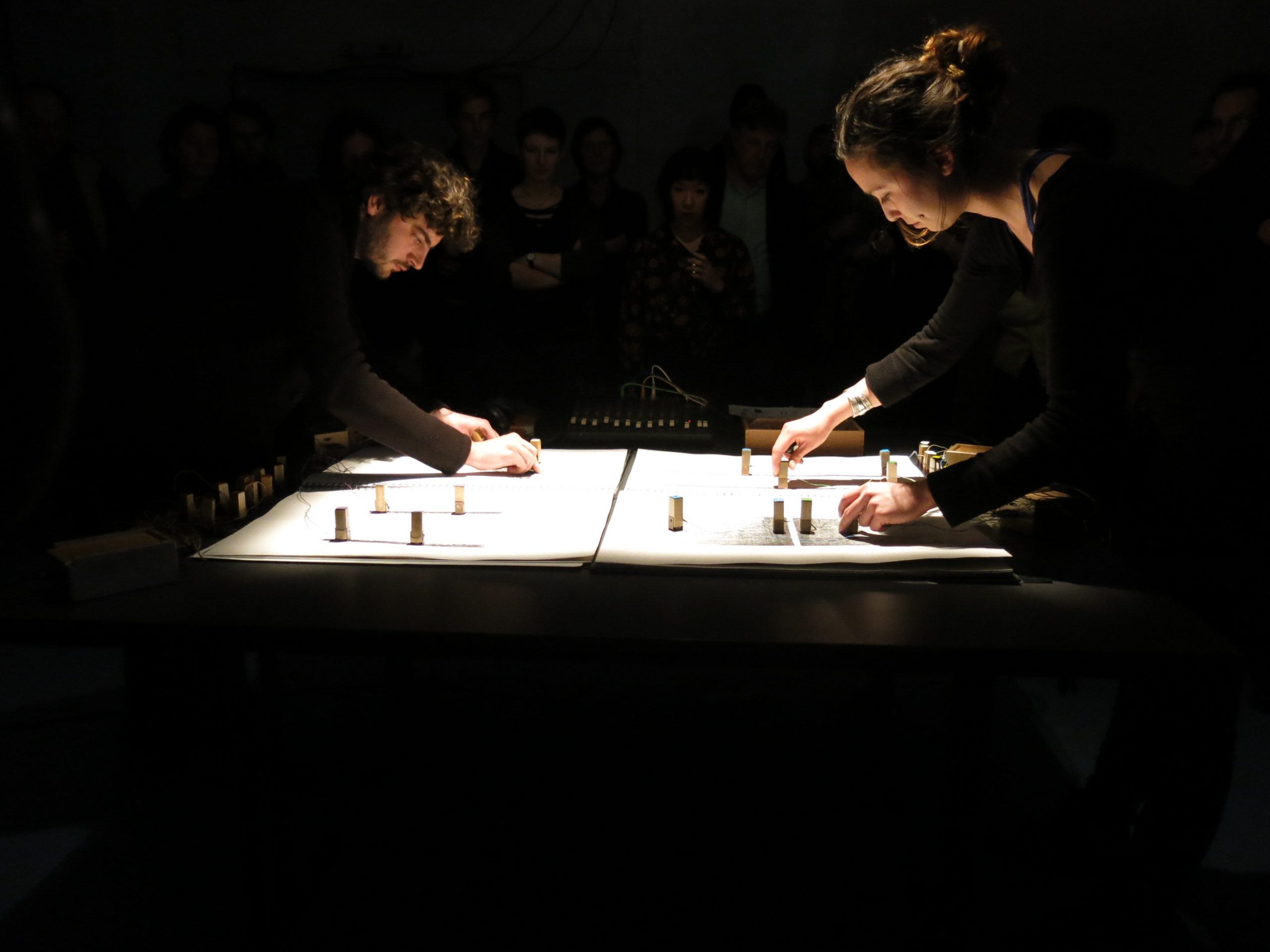 STEIM announced that it will cease to exist as a formal organisation. We are indebted to STEIM as a meeting ground, as a source of support and inspiration. As students we studied the history of STEIM. As starting professionals STEIM invited us to gain valuable experience. Two of our members are proud to have been a face of STEIM for several years. The lessons learned and the people we met at STEIM have formed an important part of what is iii today. We would like to share some cherished memories from our own archive to celebrate the continuation of STEIM's legacy. 
In February 2013 we were invited for a group residency at STEIM. During this residency, we planted the seeds that would lead to the formal founding of iii in July of that year. Participating in the residency were Lars Kynde, Joris Strijbos, Nicky Assmann, Wen Chin Fu, Dieter Vandoren, Jeroen Uyttendaele, Dewi de Vree, Erfan Abdi, Matteo Marangoni, Ben Terwel, Mariska de Groot, Yolanda Uriz, Angel Faraldo and Jonathan Reus. Justin Bennett, Kristina Andersen and Joel Ryan also joined us for an inspiring discussion.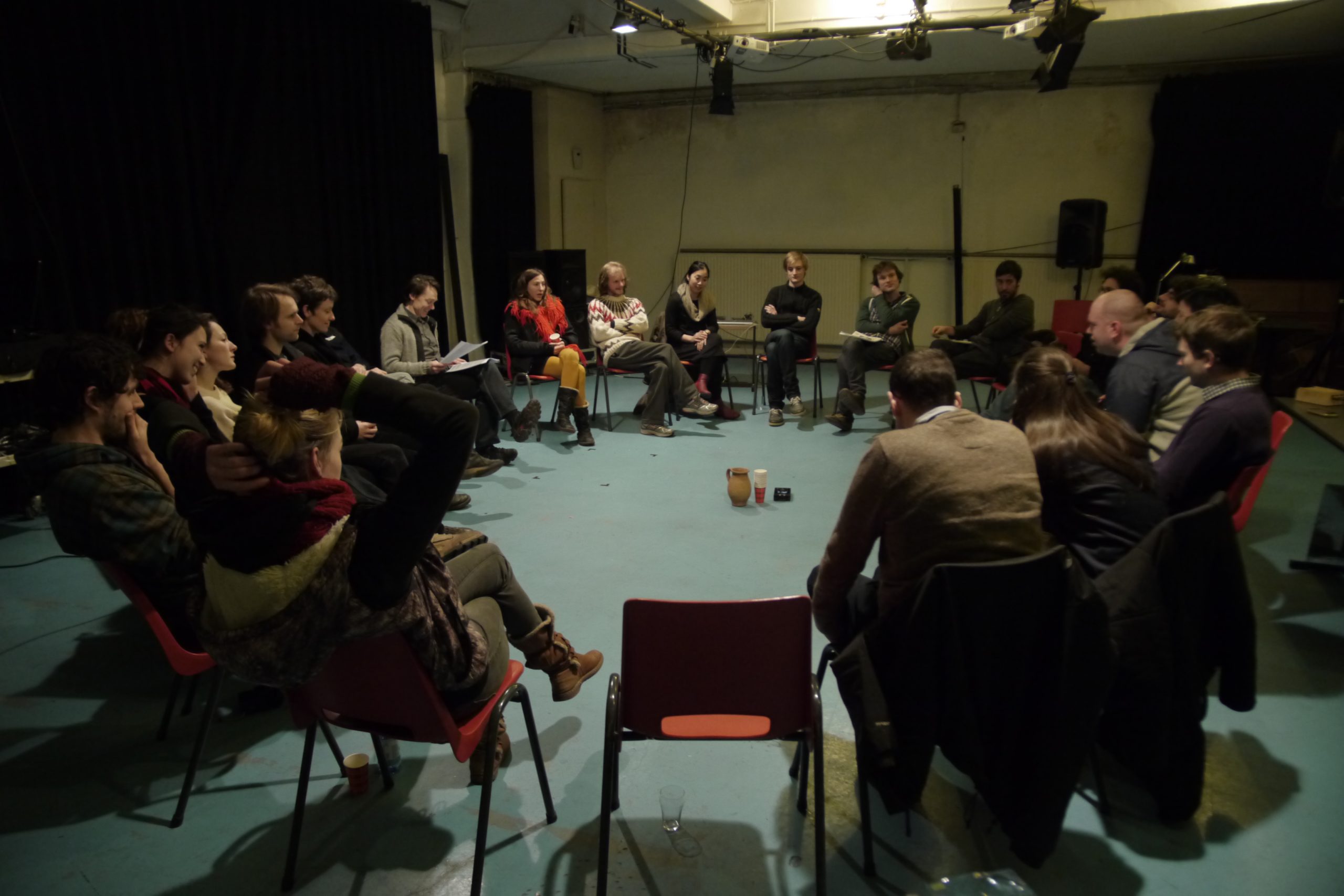 The second edition of our performance series No Patent Pending (now at its 41 edition) took place at STEIM concluding our group residency. We share here some photos and the video documentation of that event. 
Following that gathering, Kristina Andersen and Joel Ryan in 2014 contributed to our publication "No Patent Pending, self-made performative media" with a beautiful photographic essay that we now publish digitally here. 
As iii moves forwards, we remain committed to providing a platform where artists can develop their own instruments and explore new forms of bodily and theatrical music.