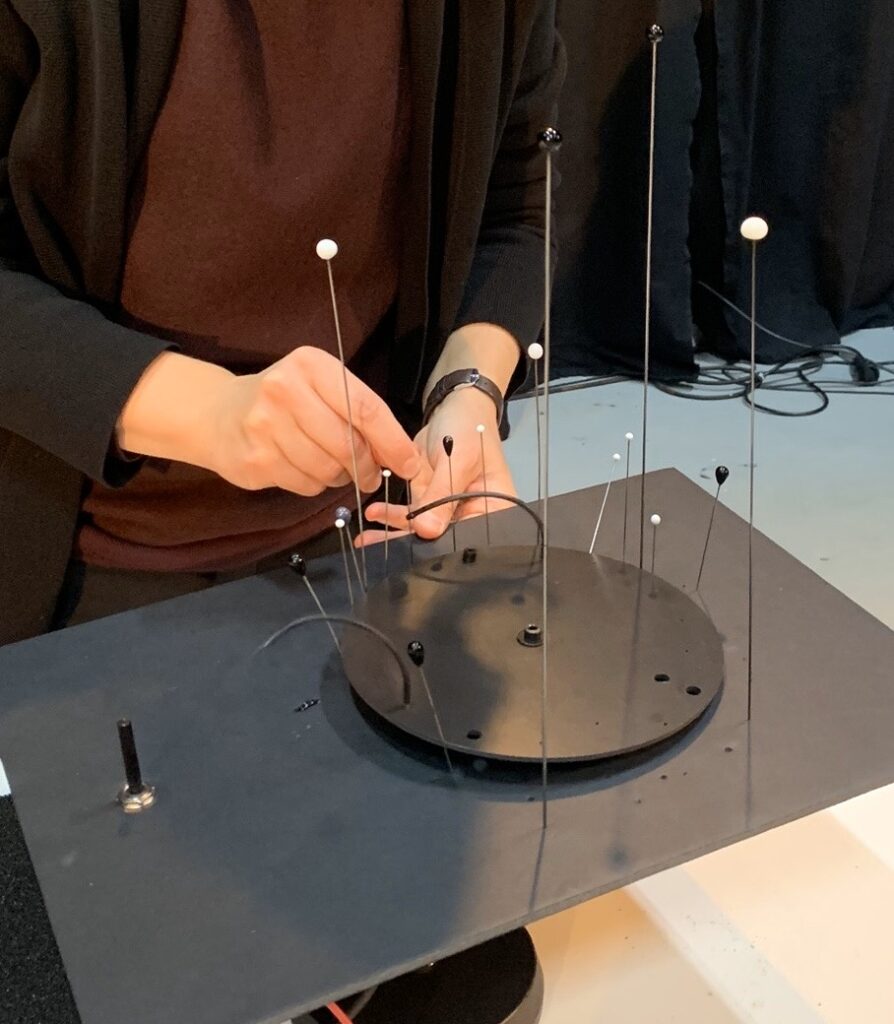 Artist in residence Marianthi Papalexandri-Alexandri was interviewed by Cathleen Owens on Jegens & Tevens. They talked about Marianthi's Greek roots, partnership, her teaching philosophy, the visual aspect of sound, and more.

"I come from Greece and we are dramatic and we also like our symmetry. You can see that in Ancient Greece. There is importance placed on beauty and proportions but also illusions. The Parthenon, for example. We play. We don't have a system. Nothing works. So, you have to come up with your own solutions. You have to be creative there. I mean, really, really creative. Pe is from Switzerland, where everything is organized and works very well. They have a good sense of quality and precision. I think this mixture is very interesting. I'm somebody who is always asking about the friction that gives energy to the artwork. If everything is working so well, then what makes it an artwork and not a design object? We have a lot of discussions about art, design, and decoration. Pe loves the "why?"."
Read the full article on Jegens & Tevens.