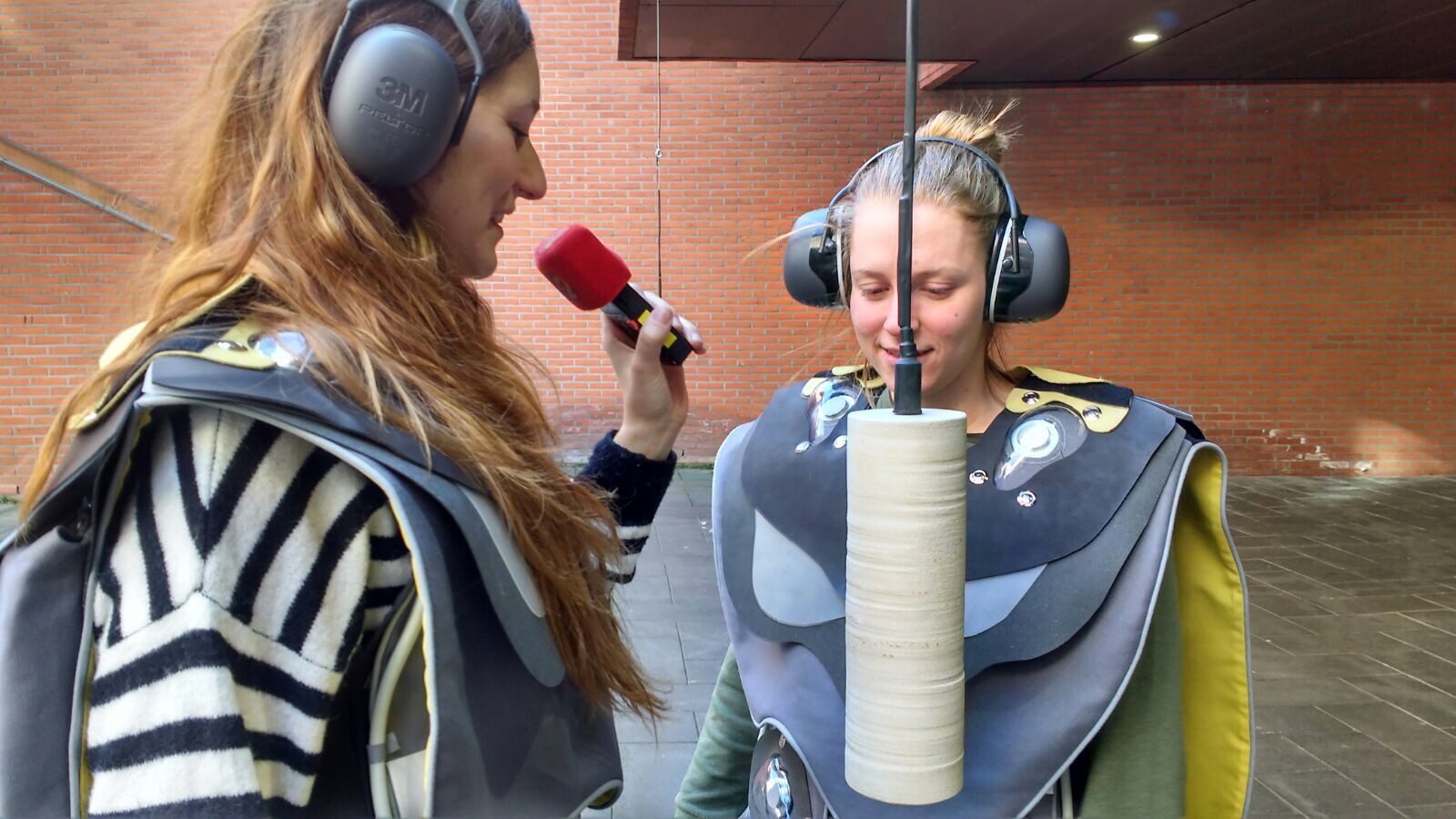 Sissel Marie Tonn's The Intimate Earthquake Archive made in collaboration with Jonathan Reus, Marije Baalman, and Carsten Tonn-Petersen was featured on VRT NWS in an article on "This Rare Earth" exhibit at Artefact Festival.
"With " This Rare Earth – Stories from Below " Artefact dives underground, searching for the geological materials that hide under the earth's crust. Man does not deal with mother earth very gently: minerals and metals are mined, processed, traded, used, thrown away or recycled.
The Artefact exhibition explores the political, economic, ecological sides of that circuit. And adds critical artistic comments. "We have investigated what connection there is between us and these substances, what connection there is between body, earth and cosmos," explains curator Karen Verschooren.
A few examples. In "The Intimate Earthquake Archive" you can experience an earthquake as a spectator, caused by gas drilling. Something they can talk about in Groningen. At the beginning of January there was still a heavy shock."
Read the full article here.