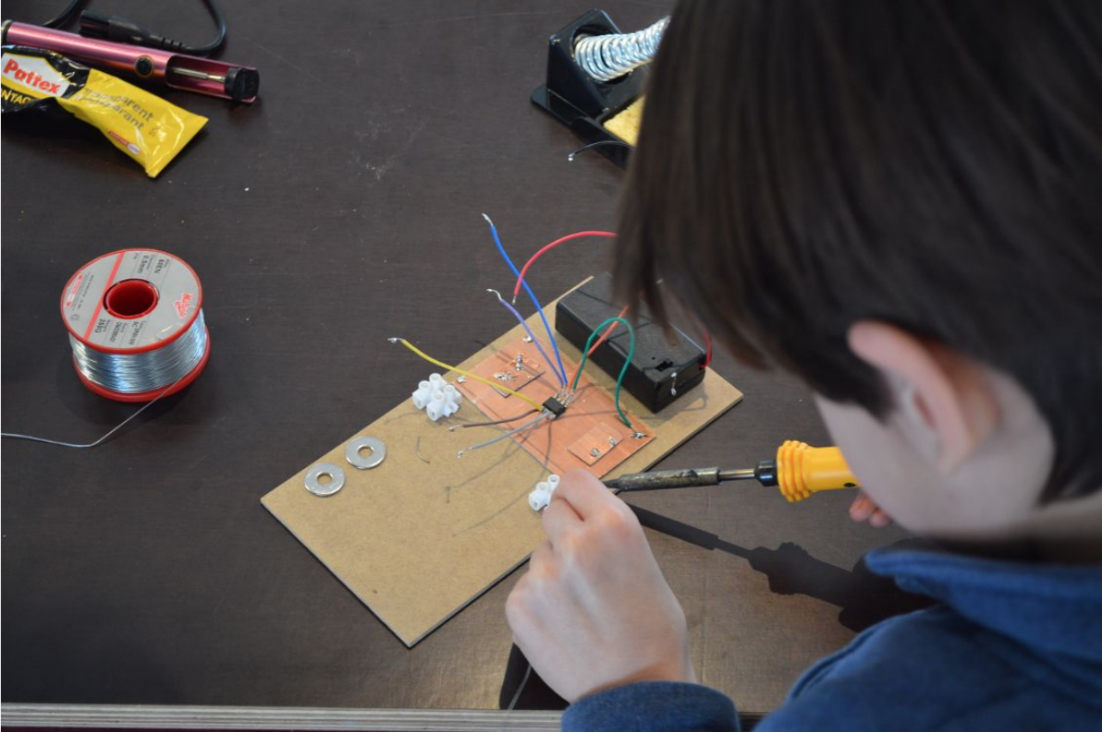 iii is looking for a Cultural Education Intern to join our team!
Cultural Education Internship (paid) 
What does it involve? 
The intern will assist the workshop coordinator and cultural education coordinator of iii in various tasks. The workshop program started in 2018, offering workshops at the intersections of art and technology to participants of different ages and backgrounds. Past workshops include the Digital Death mask workshop, Creative Coding, DIY synth building, Paper Ensemble workshop and more. 
Our workshop program offers workshops by artists and researchers in our network. They are focused on encouraging technological literacy and interdisciplinary creativity, sharing knowledge, developing talent, and creating a mixed maker community that welcomes amateurs and professionals alike. 
What we are looking for in an intern 
– Interested in learning about cultural education or organizing workshops for children and/or adults 
– Dutch-speaking is a plus
– Has their own camera and can document events 
– Friendly. Particularly with kids between ages 8 and 12 
– Technical knowledge such as of knowledge of audio equipment, DIY electronics etc are a plus but not required 
Tasks include 
-Setting up workspace (arranging the room, cleaning, setting up equipment) 
-Helping to prepare workshop materials 
-Document some workshops (mostly photo but some video as well) 
-Proofread Dutch emails 
-Attend meetings between cultural education coordinator and schools (depending on interest) 
-Help putting promotional materials together and distributing them 
Interns gain experience working in an artist-run organization, learn about organizing art and technology workshops, the field of cultural education, and can participate in select workshops at a discounted rate, and in some cases, for free. 
More information on the workshop program HERE
Past and upcoming workshops HERE
Hours & payment
Approximately 6 hours per week over the course of 3 months. The internship period will be either connected to our Spring or Autumn program. For the duration of the internship we offer a (temporary) employee contract, where the payment will be based on the actual worked hours. The payment will be 10,80 euro per hour (the minimum wage per hour as of 2021), before income tax (the intern will need to declare the earnings in their income tax return and depending on their total annual income may need to pay tax).
Apply

Applications should include a letter of motivation and CV. Optional: portfolio with examples of relevant work. Applications can be sent to yun@instrumentinventors.org and wenchin@instrumentinventors.org with the subject line Cultural Education Internship.
More about opportunities at iii HERE