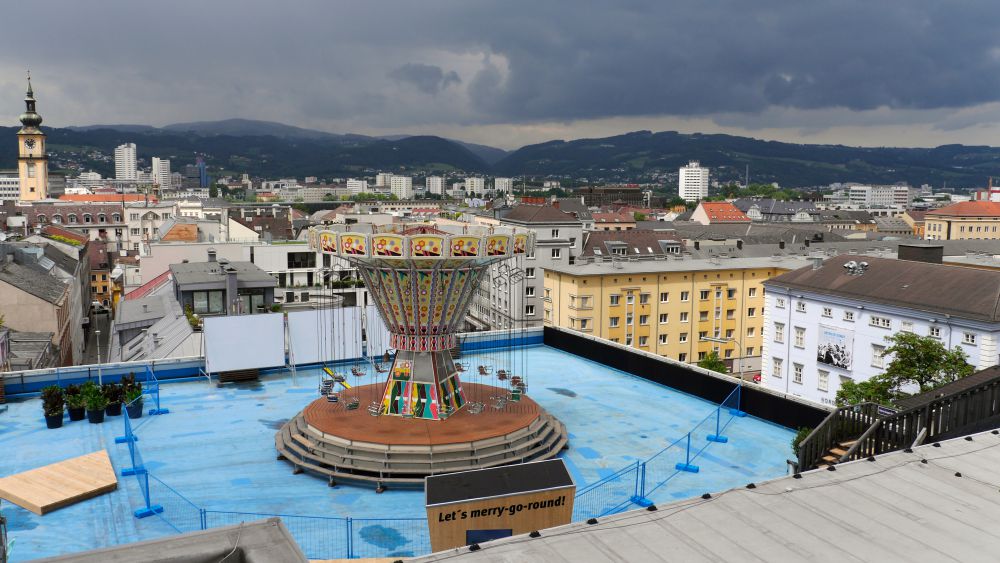 In 2014 iii was nominated by TodaysArt as an artist group to contribute to Musikprotokoll's merry-go-round project at their festival same year.
Jeroen Uyttendaele and Lars Kynde contributed with the composition Ear Choreography for carousel and loudspeakers.
The composition will be performed again daily at Höhenrausch 2015 (AT) in the period from May 29 to October 18
The swing carousel offers music for bodies in motion, thus creating a unique listening experience. In addition to the eleven compositions that were performed for the first time at the ORF musikprotokoll im steirischen herbst 2014, four composers from Upper Austria were commissioned by musikprotokoll to compose another four works that can be consumed while spinning around on the carousel at Höhenrausch 2015. The unusual listening situation presents the composers with a new kind of challenge: they have to take the motion of the listeners into account. In other words, only the persons who ride the carousel will hear the whole piece in its intended form. Let's merry-go-round! is admission free and makes the world spin, because it presents the carousel riders with a contemporary concert at dizzying heights.
For more information see the website of Musikprotocoll