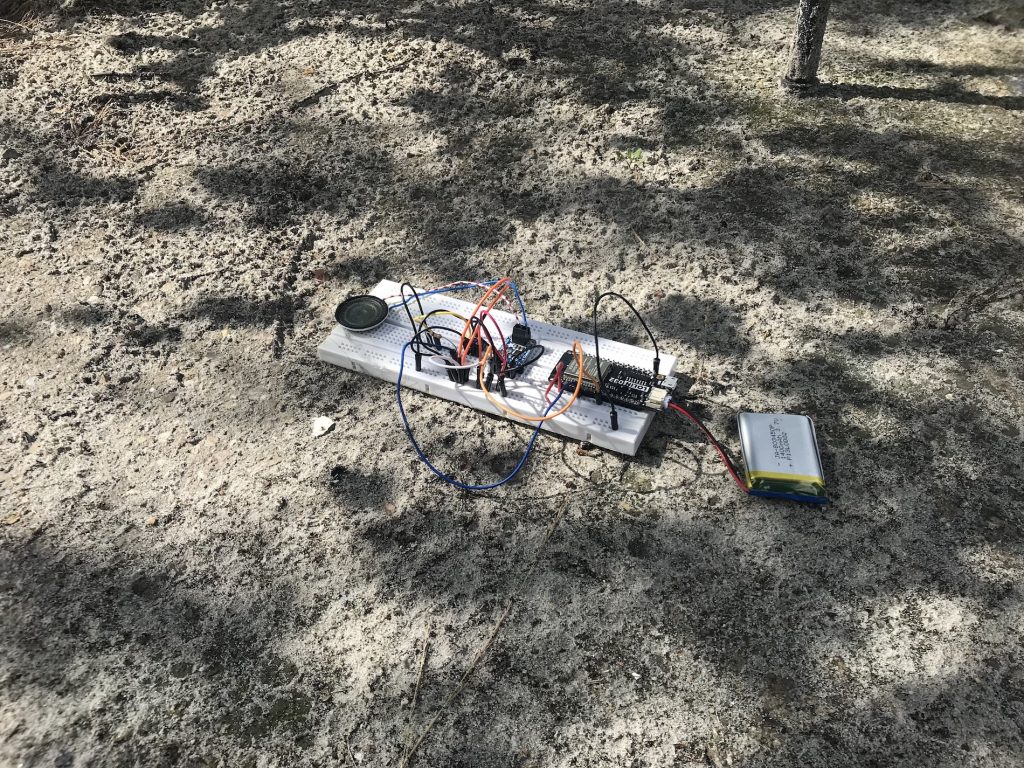 For the 2020 "stay at home" edition of the summer festival Into The Great Wide Open, Dieter Vandoren and Matteo Marangoni developed the DIY electronics kit "Komorebi Larva". Komorebi is a Japanese word that can be translated as "sunlight shining through trees". The kit includes all components necessary to make a small portable light sensitive sound creature that generates music in response to sunlight.
During the event Intimate Open Studios an indoor performance was presented using several Komorebi Larva kits in combination with indoor plants, theatre lights and ventilators.
The manual for Komorebi Larva DIY kit was published in the magazine "De Kritieke Massa", together with Matteo Marangoni's essay "On Frogs, Fireflies, Invention and Imitation", available here in Dutch and English. The kit manual, including more recent updates, is also available online here.