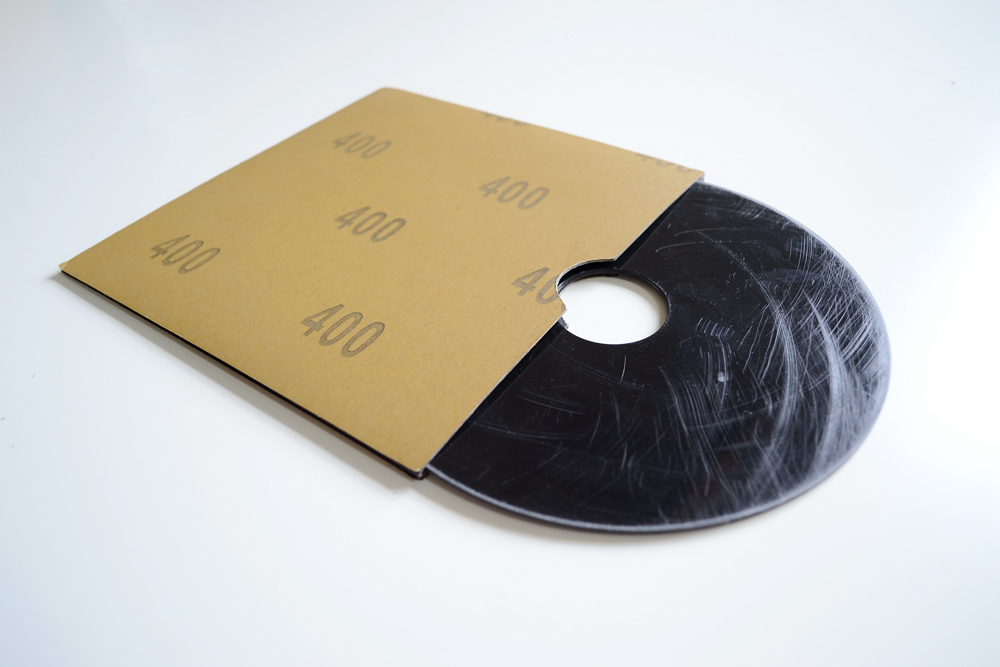 Only Edison Could Speak To The Dead comes in a limited edition of 100 and consists of 4 minutes of silence on a 7″ vinyl record in a sandpaper record sleeve. The record comes with the following instructions:
PUT RECORD IN RECORD SLEEVE
TAKE RECORD OUT
PLACE RECORD ON RECORD PLAYER AND PLACE NEEDLE DOWN
LISTEN TO THE SOUND OF YOUR CREATIVE DESTRUCTION
REPEAT AS DESIRED
Only Edison Could Speak To The Dead takes its title from the story of how Thomas Edison came to the idea of inventing the "spirit phone", a device that would allow the living to speak with the dead.
While inventors Guglielmo Marconi and Nikola Tesla were individually working with radio waves, they both picked up mysterious voices which they believed to be the voices of either the dead, or beings from outer space. Upon hearing this, Edison decided that he would be the first to find a way to communicate with the spirit world.
Edison never managed to build his spirit phone but in a sense, his phonograph started a lineage of devices that allow us to listen to and preserve the voices of the dead.