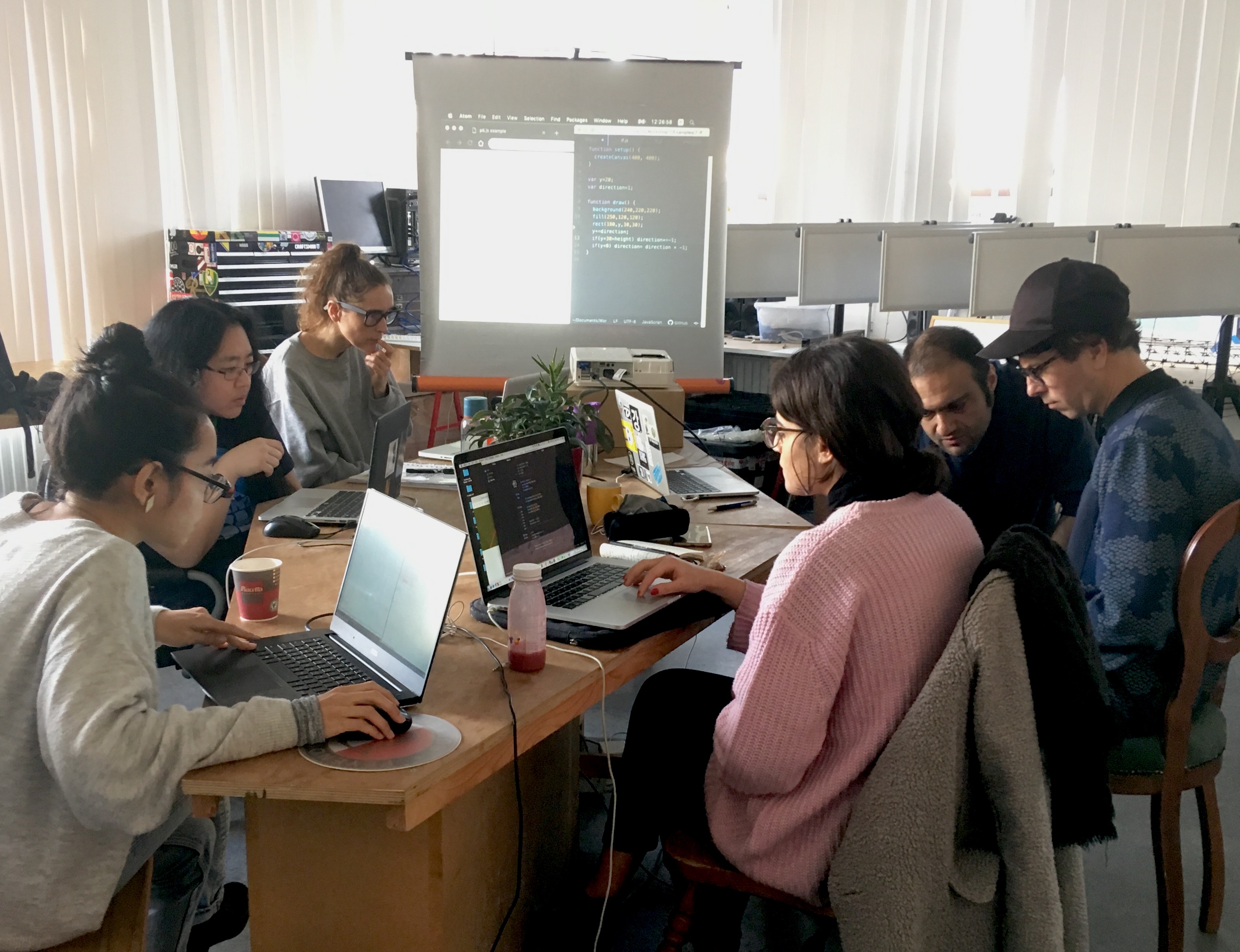 Facilitators: Sohrab Motabar, Sabrina Verhage
Languages: English, Dutch
Duration: 2-3 days, 4-6 hours a day
Sohrab Motabar teaches creative coding workshops at intro to intermediate levels. These workshops usually use P5.js and Processing and cover various topics including:
Drawing shapes
Loops
Control structures
Interaction with mouse and keyboard
Animations
Simple math (arithmetic, trigonometry, algorithms)
Introduction to OOP
Generating audio
Making games
About the Facilitator
Sohrab Motabar (1984) is a composer from Tehran. With regards to states of suspension and dazzled motion his music resonates like a maze for the listener. He composes with algorithms, chaotic functions and non-standard synthesized sounds as a way to give rise to obscured dimensions and experimental modes of perceiving and listening. In 2018 he graduated from the Institute of Sonology at the Royal Conservatory of The Hague. In addition he also actively collaborates in select projects with artists from other disciplines.
Upcoming workshops
June 5 – 7, 2020: "Creative Coding Workshop: Games" with Sohrab Motabar
Past dates
November 16 – 17, 2019: Creative Coding Workshop with Sabrina Verhage
March 2 – 3, 2019: Introduction to Programming with Sohrab Motabar
May 11 – 19, 2019: Introduction to Programming with Sohrab Motabar
May 25 – 26, 2019: Text and Image Processing with Sohrab Motabar