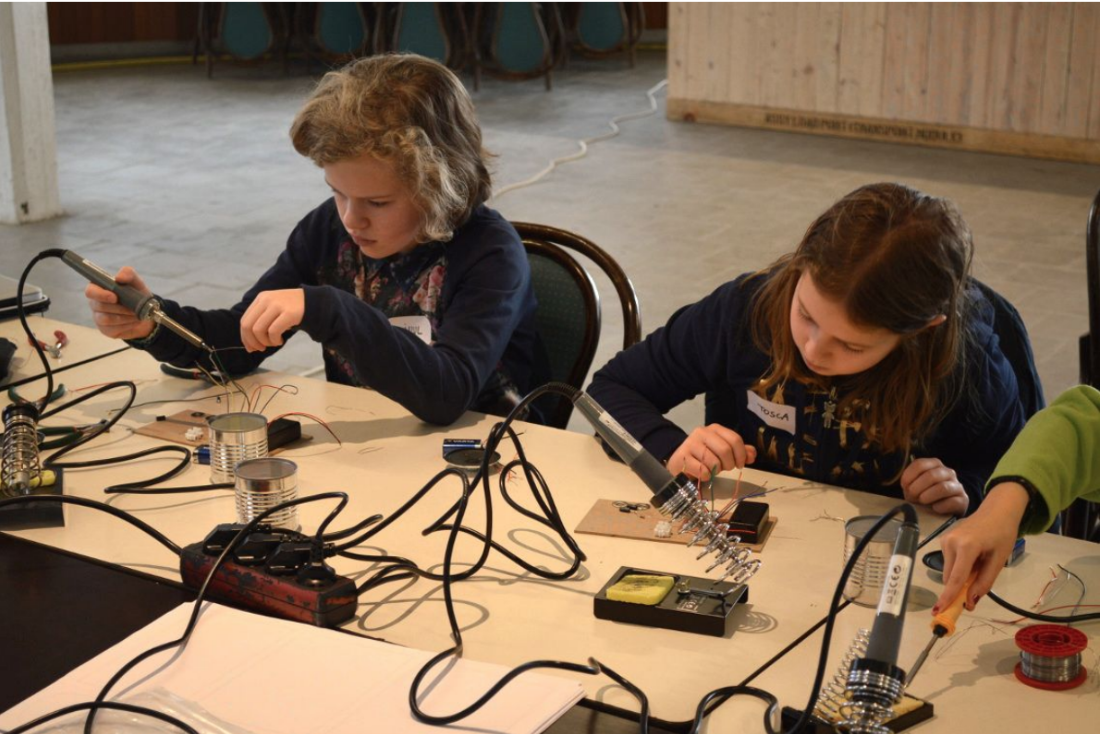 Graphite Synthesizer Workshop with Dewi de Vree
Facilitator: Dewi de Vree
Ages: 10 – 14 years old
Languages: English or Dutch
Duration: 4-5 hours
Can you see sounds or hear images?
With the 'graphite synthesizer' you can draw sounds and make drawings audible. In this workshop by sound artist Dewi de Vree you will build your own electronic instrument that can translate drawings into music. After building the instrument you are invited to make your own drawing and play it. At the end of the workshop you can take your instrument home.
The workshop is suitable for children between 10 and 14 years old. No prior knowledge of electronics is required for participation.
Upcoming dates:
May 3, 2020 at iii workspace
Past dates:
January 3, 2020 at Concordia, EnschedeFebruary 23, 2020 at Concordia, Enschede